Chicago Pedway Offers Shelter From Extreme Cold To Those Most At Risk; 'I Just Got To Do It, Because I Need My Rent Money'
CHICAGO (CBS)--The deep freeze is a real danger for everyone, but the homeless are especially susceptible to the cold.
The frigid cold can be a matter of life or death for those who have to be outside.
CBS 2 met two men seeking shelter in the Pedway from the sub-zero temperatures and severe wind chills.
A Streetwise vendor selling magazines to survive and a veteran who gets around in a wheelchair with his service dog by his side were finding warmth in the underground tunnel this week.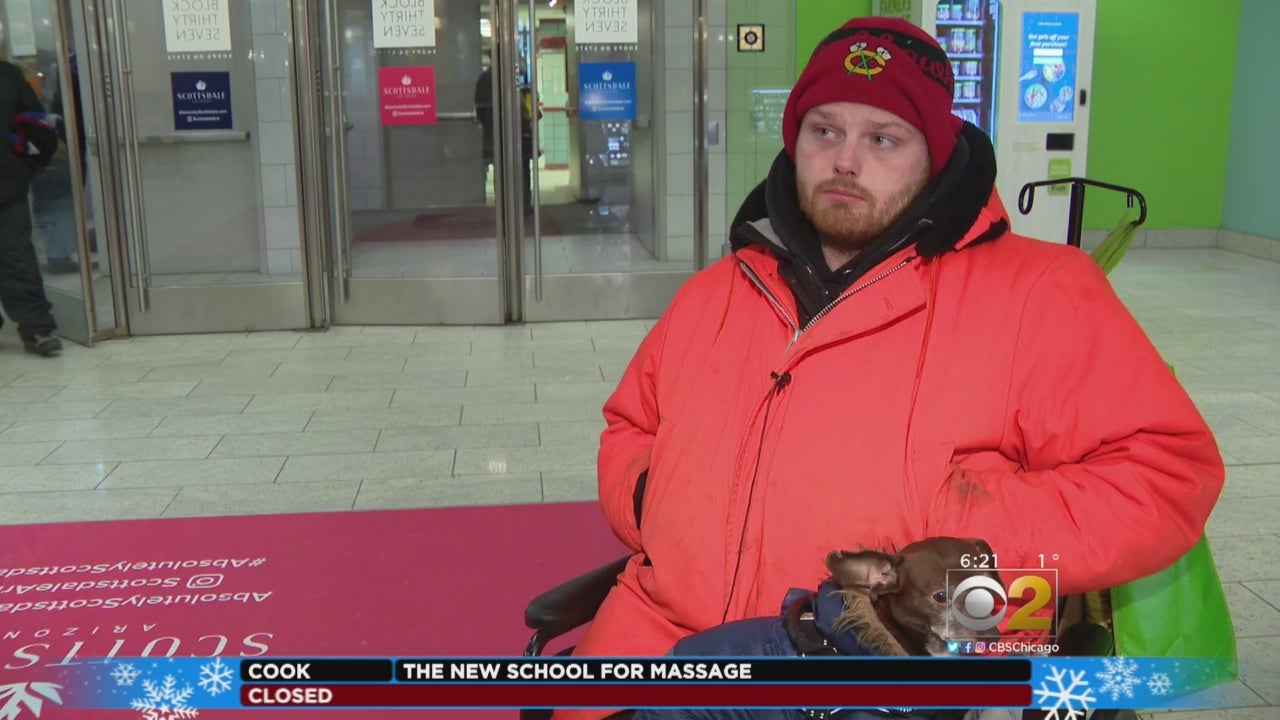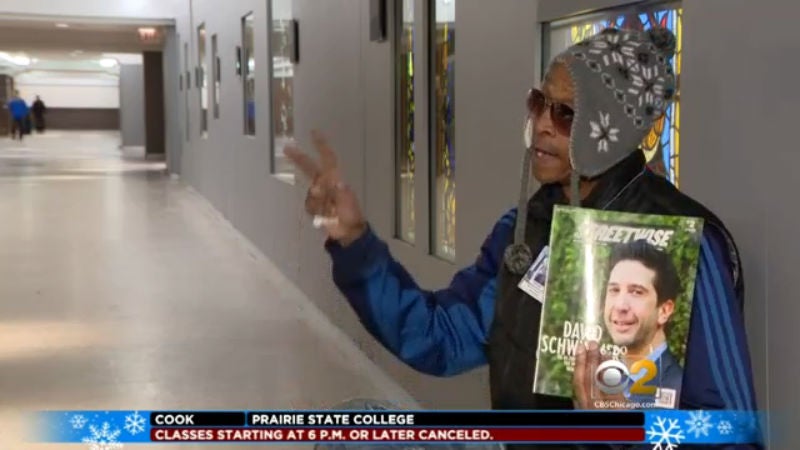 Steven Garron sells StreetWise magazines to pay his rent in Dolton, but Marine veteran Joshua Stockwell doesn't have a place to live, so he sleeps on the CTA trains at night.
"I hope and pray the K9 unit don't kick me off the train," he said.
With temperatures that could hit 23 below zero overnight, Stockwell knows it might not be warm enough even on the train.
"I don't know what else to do," he said.
Stockwell said shelters won't accept him or his service dog, who helps him with seizures and symptoms of post-traumatic stress disorder.
Garron said he lives in southwest suburban Dolton, and takes two buses downtown so he can sell magazines on the Pedway to be able to pay rent.
"I just got to do it, because I need my rent money. I'd rather have the rent money than to be outside, homeless," he said.
But he won't be taking that bus trip on Wednesday, when temperatures might not get above 14 below zero.
"This morning, I had to wait an hour for each one of them, which is the reason why I'm not coming out Wednesday, because I can't stand out there on the bus stop for an hour," Garron said.
If you know anyone who needs help with the cold, please call 311.
Thanks for reading CBS NEWS.
Create your free account or log in
for more features.