Police In Oak Park Distributing Green Bracelets To Better Assist Residents With Disabilities
CHICAGO (CBS)-- The Oak Park Police Department is implementing a new strategy to better serve residents with disabilities who may not be able to communicate verbally during an emergency.
The department is offering free green silicone bracelets with metal plates, engraved with identification information that can quickly lead officers to a parent or guardian.
An individual with autism, Alzheimer's or dementia may not be able to instruct officers of their needs, but the green bracelets can provide vital information.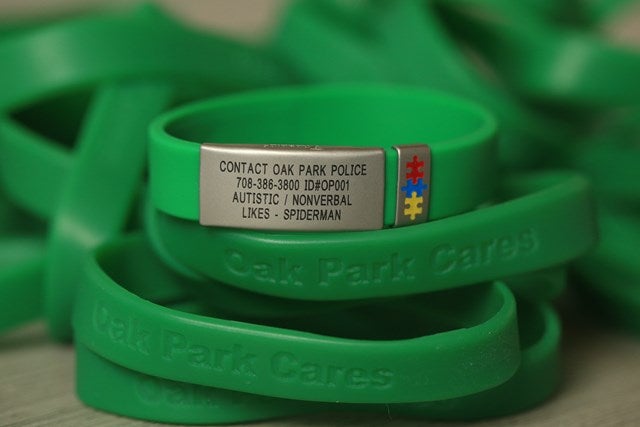 For safety purposes, the metal plate does not have any personal information. It does have an identification number for officers to access secured information at the police department.
Bracelets are available by contacting the Oak Park Police Department at 708-386-3800, police@oak-park.us or by visiting Village Hall.
Thanks for reading CBS NEWS.
Create your free account or log in
for more features.