Man Killed After Police Chase And Crash In Gary, Indiana
CHICAGO (CBS) -- A man is dead following a police chase Monday that ended with a car upside down in the trees on the Indiana University Northwest Campus in Gary, Indiana.
At least three different police agencies were involved, and accident reconstruction crews and investigators were on the scene for hours following the incident.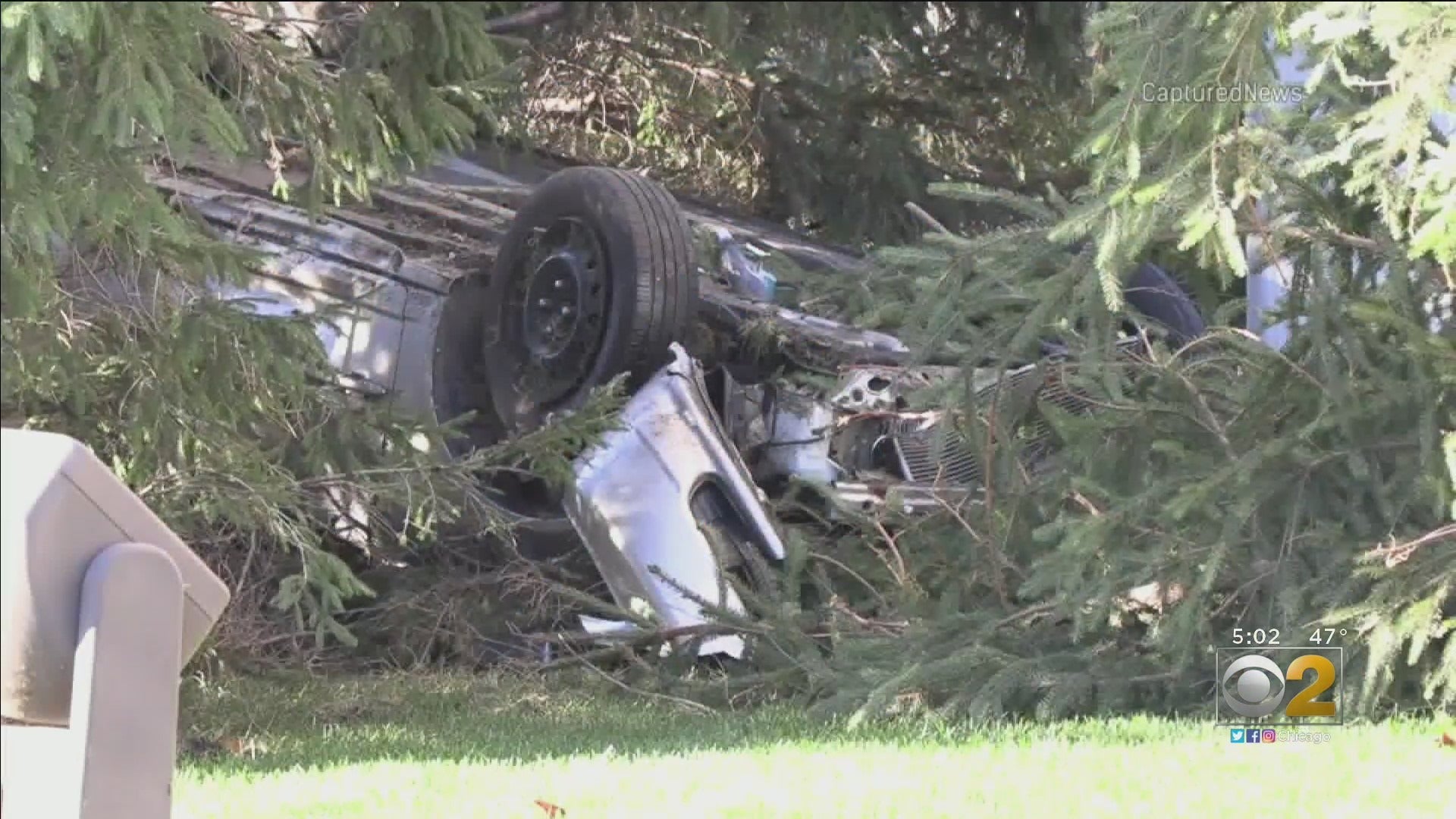 Two cars hit, leaving debris scattered and a shocking scene in the area.
Merrillville police say they were chasing a vehicle around 6 a.m., but it is not clear why the pursuit occurred. Police say they stopped the chase blocks before the impact, but that did not stop the fatal crash and aftermath -- a 29-year-old man from Rensselaer was killed.
Indiana University Northwest's chancellor released a statement saying the man killed, Jacob Moore, was a private contractor from The Pangere Corporation. He was on campus as part of a restroom renovation project. The chancellor also extended condolences to Moore's family and business colleagues.
CBS 2 reached out to the business, but the company had no comment on the story.
University police are leading the investigation. Merrillville police say they are reviewing body camera footage leading up to the pursuit and what happened after.
CBS 2 asked Gary police, university police and Merrillville police why the chase started, if a driver is in custody, and where Moore was killed. They say those details are coming, but may take until Tuesday.
Also From CBS Chicago:
Thanks for reading CBS NEWS.
Create your free account or log in
for more features.