Documents Shed Light On Some Of The Problems With The Illinois Department Of Employment Security Callback System
CHICAGO (CBS) -- We continue to hear from people who are desperate for help, but who are just stuck waiting for a callback from the state's unemployment office – in one case for six weeks.
We dug deeper, and with new documents in hand, CBS 2's Tara Molina on Thursday night had an inside look at how well the Illinois Department of Employment Security call center is actually operating.
Molina talked to a couple both dealing with unemployment fraud, and both dealing with long waits for help putting an end to it. Now, we have a better idea of why.
"Someone filed on our behalf, and that's been frightening," said Gary.
Husband and wife Gary and Nancy are both dealing with fraudulent unemployment claims. They are also both dealing with the Illinois Department of Employment Security's callback-only model.
"It would be, of course, nice to have the option of waiting on hold for those that are able to do so," Gary said.
Instead, they are stuck in the state's queue waiting - glued to the phone. It took almost 6six weeks for Gary to get a callback.
"Five and half weeks later, they called back," he said.
Nancy is still waiting.
"A lot can happen in five weeks," she said. "More fraud can happen."
We've heard constant complaints since the callback-only model first debuted in July from people who say its failing.
We wanted to know why.
Also From CBS Chicago:
Several public records requests later, we broke that information down, and now we have a clearer picture.
The first day the callback model debuted, IDES call-takers handled about one third of the number of the calls they did the day before – 2,086 compared with 6,025. The spokesperson for IDES says that's because "contractual agents were being trained in waves to staff increasingly complex queues which can and often do result in taking longer to answer questions + calls." Going on to say the information we received is not reflective of all the information.
And we found it took almost a month for the callback system to handle as many calls as call-takers were before it debuted – with the average weekly handling call more than doubling from 7.9 minutes in June to 23 minutes in October. When we asked IDES' spokesperson why handling time went up she said; "The average time could have fluctuated in the positive or negative if you were to look at the information as a whole rather than in the pieces you have," but she did not provide the information she claims we don't have.
We learned there is an that the average percentage of the time that call agents are "not ready." At one point in September, that was 24 percent of the time. We asked the spokesperson for IDES to explain that. This was her response: "Call center agents are presented with a dashboard in which they are either in ready status or not ready status (accepting calls or not accepting calls). There are a variety of reasons for which an agent may not be in ready status – they're on a break, they're discussing an issue with their supervisor, etc. The industry standard benchmark for the ready status metric is around 80%, to which the contractual agents are consistently in line. Though this metric fluctuates week to week (perhaps the week in question agents spent more time speaking with a supervisor than in prior weeks), the Department is pleased with the performance of this metric and happy with its consistency."
And finally, we found that while call-takers were added over the summer, those numbers dipped this month, with fewer call-takers working in October than September.
Molina brought all of this back to the state, and sent a request to the spokeswoman for IDES last night. On Thursday, she called to say they need more time to go through the information provided to us. She got back to us Friday. This story has been updated with her responses.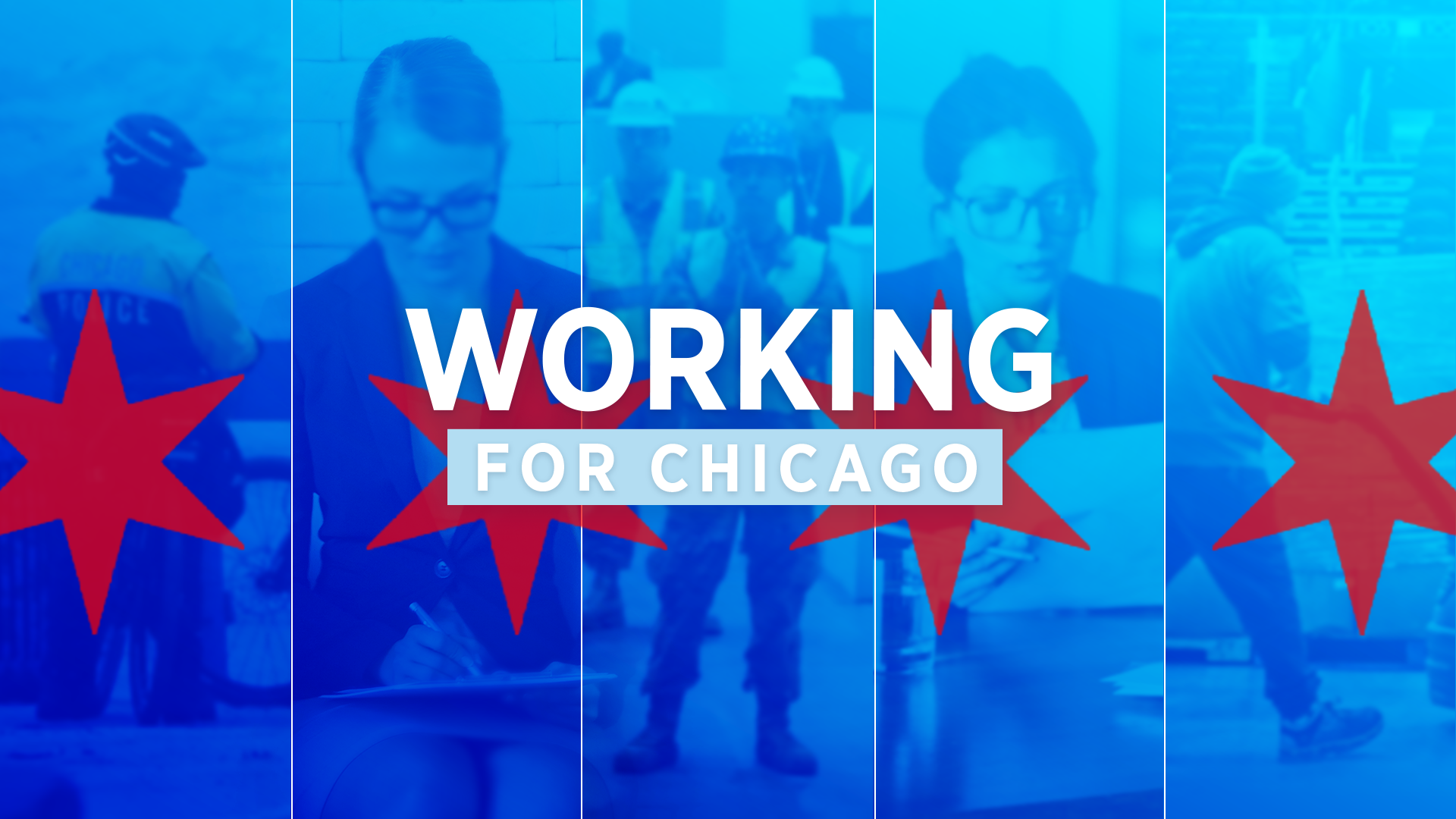 CBS 2 is committing to Working For Chicago, connecting you every day with the information you or a loved one might need about the jobs market, and helping you remove roadblocks to getting back to work.
We'll keep uncovering information every day to help this community get back to work, until the job crisis passes. CBS 2 has several helpful items right here on our website, including a look at specific companies that are hiring, and information from the state about the best way to get through to file for unemployment benefits in the meantime.
[wufoo username="cbslocalcorp" formhash="xkrloiw0xj564i" autoresize="true" height="685" header="show" ssl="true"]
Thanks for reading CBS NEWS.
Create your free account or log in
for more features.