Chicago Weather: Thunderstorms Bring Record Rainfall To O'Hare On Saturday, Quiet On Sunday
CHICAGO (CBS) -- A thunderstorm moved through the Chicago area Saturday afternoon, causing problems from the northern suburbs to the south suburbs.
The storms also brought a record 1.5 inches of rain to O'Hare International Airport, the most ever seen on this date.
In South Holland, the downpour flooded roads. The rain just ran right off ground which had been hard and dry.
In Skokie, high winds sent a tree branch crashing onto a car. It blocked the entire street.
At the height of the storm, winds were gusting at 70 miles an hour.
The storms also sent temperatures plummeting. After reaching a high of 93 early Saturday afternoon, the temperature was down to 70 at O'Hare International Airport shortly before 3 p.m., but had already climbed back up to 80 by about 5 p.m.
Those showers and storms used up all that heat and humidity in the atmosphere. Low temperatures Saturday night will reach 64 degrees.
Sunday will be warm with a high temperature of 87 degrees, but it will feel a lot different than Saturday, with lower humidity. It will also be cooler along the lakefront.
Conditions will remain dry through most of the week, and temperatures will cool a bit midweek.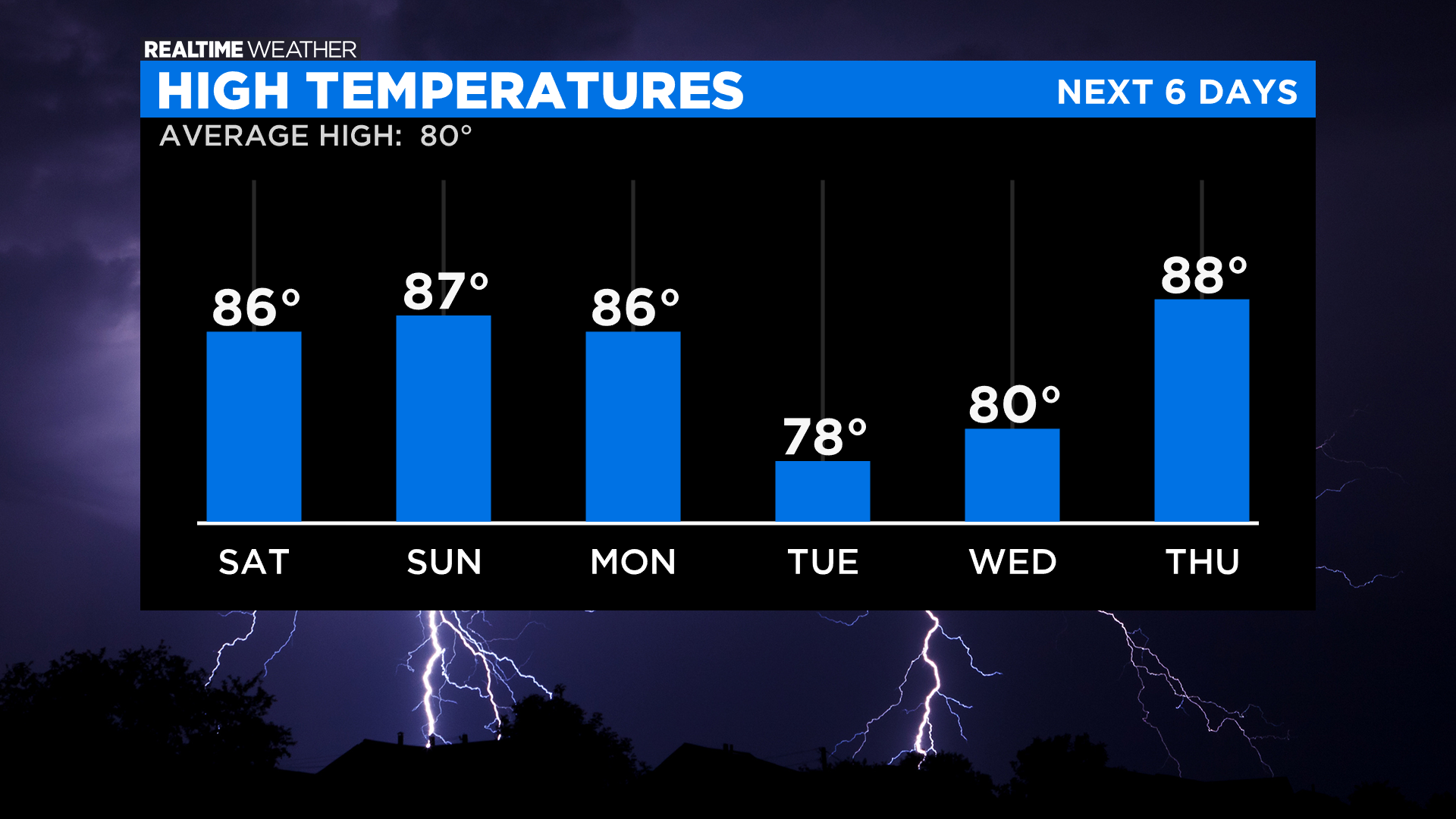 Forecast:
SATURDAY NIGHT: Mostly clear. LOW: 64
SUNDAY: Sunny and warm. HIGH: 87
Thanks for reading CBS NEWS.
Create your free account or log in
for more features.