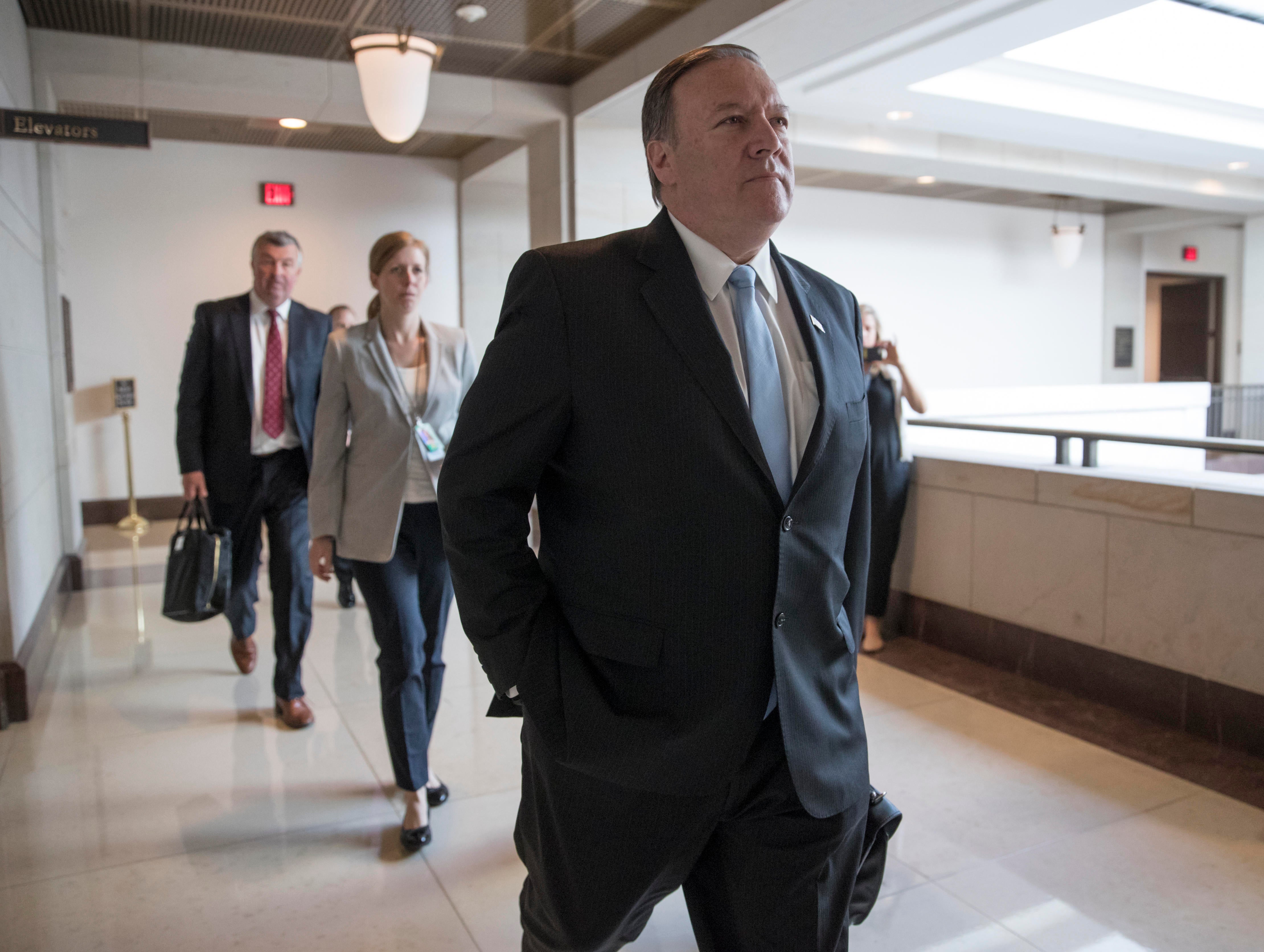 CIA leading US back-channel effort to engage North Korea, officials say
Three U.S. officials, two current and one former, confirmed American intelligence has already established a back-channel contact with North Korea and that the CIA has been leading the U.S. effort to directly engage the rogue regime. Mike Pompeo is said by these officials to favor the type of quiet diplomacy conducted through these back channels. This bypasses the existing diplomatic channel maintained by the State Department at the United Nations.
"I don't think we're being sidelined," South Korean Foreign Minister Kang Kyung-Wha said to "Face the Nation" when asked if diplomats are being bypassed by this process. "I think when you are trying to create something as momentous as this and requiring the political will of the leaders at the top, best level, you need to tread carefully."
The National Security Council and South Korea's executive, referred to as the Blue House, are overseeing the budding diplomacy being led by their respective intelligence agencies.
Rex Tillerson, ousted last week by President Trump, had long advocated for diplomatic engagement and had been publicly criticized by the president for his support of it. A White House official explained that Tillerson favored the "old fashioned" approach of having counterparts meet to discuss issues and then have the leaders swoop in for final decisions.
Now his replacement Mike Pompeo will be stepping into the role, having quietly conducted his own groundwork. In an interview on "Face the Nation," Senate Foreign Relations Chairman Bob Corker underscored that the U.S. had already begun laying groundwork.
"We do have back channels ourselves, by the way, to North Korea. And you know, we have our ways of setting things like that up in an appropriate manner," Corker said.
"In fact it might even speed things up," Minister Kang said of having Pompeo replace Tillerson as America's top diplomat, "I think in the longer term I think having Mr. Pompeo there with the full trust of the president and cabinet members serve with the trust of the president and Mr. Pompeo certainly brings that direct connect--connection to the president." Kang emphasized that Pompeo has been in close contact with South Korea's national intelligence agency.
Asked on "Face the Nation" last Sunday whether he was open to meeting his North Korean counterpart, Pompeo skirted the question and said he'd leave that decision up to President Trump. He added that the CIA will play a central role.
"We will be at the center of providing the intelligence picture to the president and to the secretary of state so that each of them can understand how it is we can most likely achieve the president's objective."
Two days later he was named Secretary of State.
Thanks for reading CBS NEWS.
Create your free account or log in
for more features.