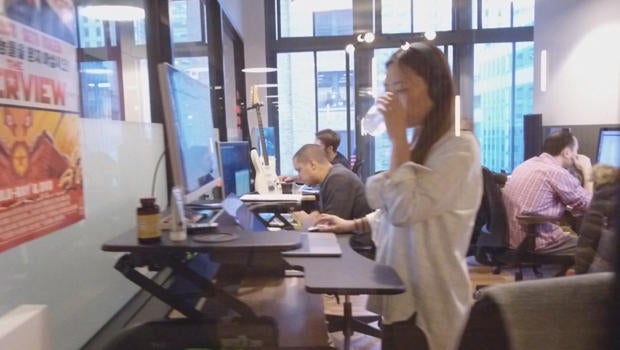 Tulsa, Oklahoma, will pay you $10,000 to move there. But there's a catch
Tulsa, Oklahoma, wants you to move there and is offering $10,000 to sweeten the deal. The catch is that you have to work somewhere else.
In partnership with the George Kaiser Family Foundation, which is footing the bill, Oklahoma's second-largest city announced an incentive package targeting remote workers to relocate to Tulsa. The deal includes $2,500 toward relocation costs, a $500 monthly stipend and a $1,500 bonus at the completion of 12 months in the city, according to the program's website. To qualify, you must be a full-time remote worker or self-employed outside of the state.
In other words, if you get a job in Tulsa, you don't qualify for the cash.
"I suspect that they don't want to be subsidizing people who come here and would otherwise be competing for jobs with local people," said Gene Perry, a director of strategy and communications at Tulsa-based Oklahoma Policy Institute. Perry spoke with CBS News in a telephone interview Wednesday.
It's not the first time cities and even states have offered cash to entice would-be residents. Burlington, Vermont, rolled out a similar program in June and all Alaskans are eligible for payouts via the state's Permanent Reserve Fund.
But what makes Tulsa's program unique is its focus on remote workers. On top of the cash subsidies, the program, dubbed "Tulsa Remote," comes with a free membership to 36 Degrees North, a co-working space in the city, which ordinarily charges members $149 per month or more.
It's a growing segment of the workforce. According to a 2018 Upwork report, 63 percent of companies surveyed had at least one employee working remotely, and hiring managers predicted that in the next 10 years, 38 percent of their full-time employees will work mostly remotely.
But Tulsa Remote's backers anticipate some of the participants won't be remote workers forever. The idea is that some may eventually start their own businesses and permanently relocate to Tulsa, according to Ken Levit, executive director of the George Kaiser Family Foundation.
"So many people share with us that they're attracted to potentially moving here, especially from people in more expensive cities," wrote Levit in an email to CBS News on Wednesday. "If you can come to town, and bring your job here, it can be a home run."
The George Kaiser Family Foundation is funding the program in its entirety and expects to spend somewhere between $250,00 to $500,000 in 2019 on 20 to 25 program recipients, but there's no hard limit to how many the program will welcome. Levit expects the first cohort will touch down in Tulsa in early 2019.
Multiple calls to a Tulsa spokesperson were not immediately returned.
Oklahoma is one of the very few states whose cities rely entirely on sales tax for the government operating costs, said Perry. In Tulsa, an 8.517 percent sales tax, one of the highest in the nation, funds the city's operating budget, he explained. It's a model that would work well for high-income, potentially transient residents — like the ones Tulsa Remote may attract — who rent rather than own property.
"Anything they buy in the city, that's helping our economy and tax base," Perry said.
While the Oklahoma state population has increased 14 percent since 2000, Tulsa's population growth has been sluggish, according to Census data. The city's population was 401,800 in 2017, a 2.2 percent increase from 2000.
"This is about getting people to move to Tulsa," said Matt Fabian, a partner at Massachusetts-based Municipal Market Analytic, in a telephone interview with CBS News on Wednesday. "They need warm bodies."
Tulsa's current economic base is anchored on manufacturing and aerospace. American Airlines is the city's biggest employer, accounting for 7,000 jobs at its global maintenance and engineering facility, according to a 2017 report from Moody's Investors Service. Wealth in Tulsa is lower than national averages, according to the 2015 American Communities Survey. The median family income was about 80 percent of the national average, according to the study.
Thanks for reading CBS NEWS.
Create your free account or log in
for more features.