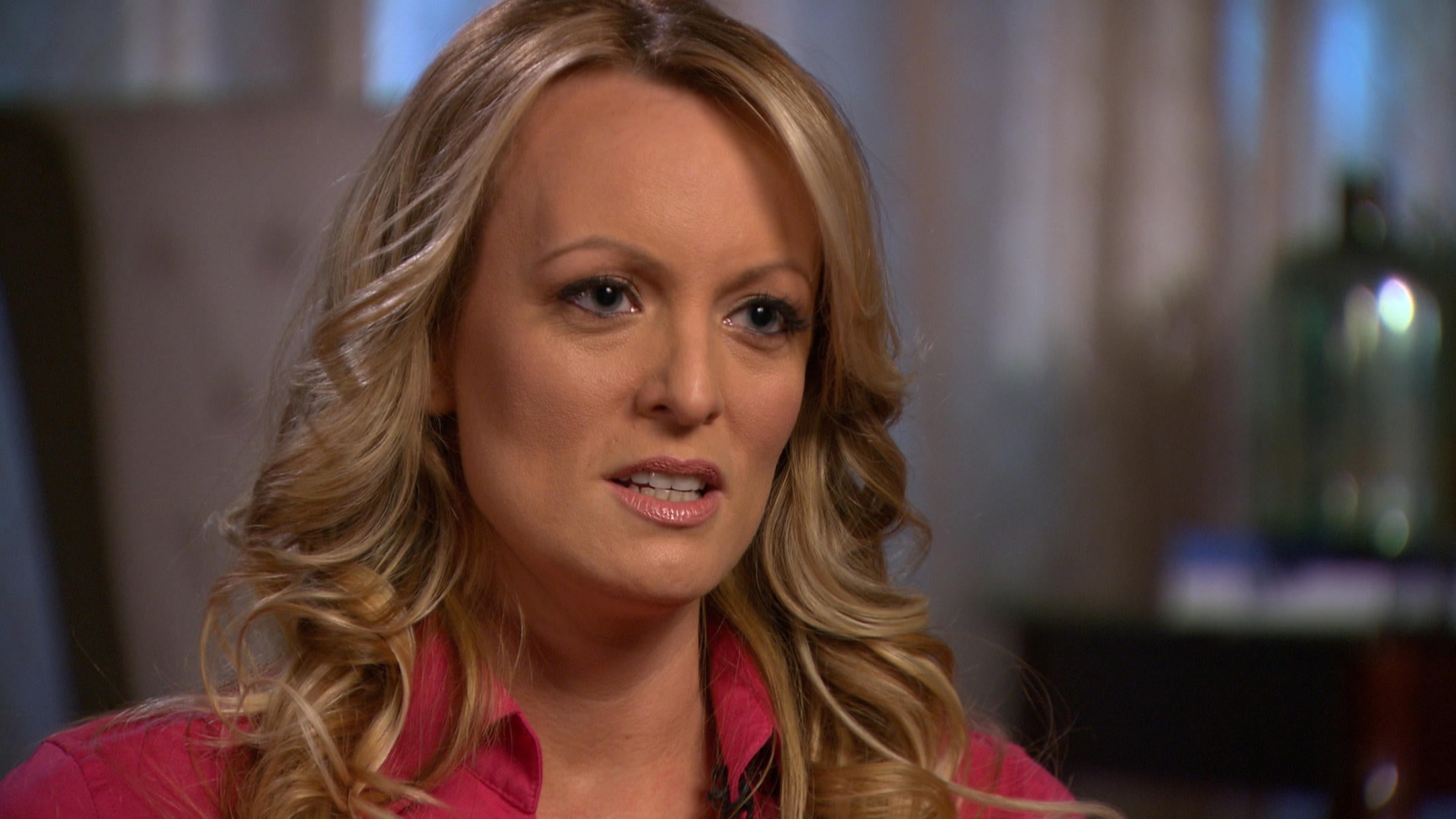 Stormy Daniels' lawyer seeks to depose President Trump, Michael Cohen
Stormy Daniels' attorney asked a federal judge this morning for permission to depose President Donald J. Trump about his knowledge of an agreement to pay the porn star $130,000 a week and a half before the 2016 election.
In a motion filed in federal court in Los Angeles, Daniels' attorney, Michael J. Avenatti, requested a deposition "of no greater than two hours" of the President. Avenatti also asked for a court order to depose the President's personal attorney, Michael D. Cohen, who has said he made the $130,000 payment to Stormy Daniels with his own funds and without Mr. Trump's knowledge.
If successful, Avenatti's motion would require the President to explain, under oath, what he knew about the secrecy agreement and when. The testimony could potentially play a role in determining whether campaign finance laws were broken by the President, Mr. Cohen, or the Trump campaign.
Stormy Daniels "intends to prove that the Hush Agreement did not have a lawful object or purpose," Avenatti argues in the motion. "Rather, the Agreement and the $130,000 payment made pursuant to the Agreement, was for the 'purpose of influencing' the 2016 presidential election by silencing Plaintiff from speaking openly and publicly about Mr. Trump just weeks before the 2016 election."
Avenatti is also asking U.S. district court judge S. James Otero to allow Stormy Daniels' legal team to issue "no more than ten targeted requests for production of documents directed to Mr. Trump and Mr. Cohen on various topics relating to the Agreement."
David Schwartz, an attorney who serves as a spokesperson for Michael Cohen, said shortly before the motion was filed: "I'm sure he [Avenatti] does want to depose the president. This case is so illogical, it's not going to happen. You can't make that happen by bringing a frivolous action."
In a statement provided to CBS News Wednesday morning, Schwartz called the motion "a reckless use of the legal system in order to continue to inflate Michael Avenatti's deflated ego and keep himself relevant. His statements are ludicrous when he asks where Michael Cohen and Donald Trump are? He knows they are following the rules of the court. They are handling the case in a court of competent jurisdiction and as a lawyer, he needs to do the same. This is politically motivated and people see through this charade."
Mr. Trump and Mr. Cohen's attorneys want Judge Otero to send the Stormy Daniels dispute to private and confidential arbitration, as the agreement requires. But Avenatti says the agreement is not valid because Mr. Trump never signed it, because Mr. Cohen violated it by making public statements, and because the terms of the agreement are "unconscionable."
If there is no agreement, Avenatti argues, there is nothing to arbitrate. He is asking for an expedited trial, before a jury, on the question of whether or not the agreement is valid.
Mr. Schwartz, Cohen's spokesman, says Mr. Trump's signature was not required on the agreement. He argues it's enough that Mr. Cohen signed it on behalf of the Delaware-based limited liability corporation, Essential Consultants, which paid Stormy Daniels the money.
According to the motion filed this morning, Ms. Daniels' team has scheduled a court hearing on April 30th at 10 a.m. Mr. Avenatti is requesting that depositions be conducted within 21 days of the judge's ruling and that a jury trial start within 90 days.
Stormy Daniels' real name is Stephanie Clifford. She's 39 years old and has been writing, directing, and acting in adult films for nearly 20 years. She says she had sex with Donald Trump in July 2006 and continued to stay in touch with him for about a year. Through his spokesman, the President has denied having a sexual relationship with Ms. Clifford.
Judge Otero was nominated to the federal bench in 2003 by President George W. Bush.
The court papers Avenatti filed today reference the case of Bill Clinton v Paula Jones, which went all the way to the Supreme Court. In that case, the majority concluded that the "Constitution does not offer a sitting President significant protections from potentially distracting civil litigation."
Thanks for reading CBS NEWS.
Create your free account or log in
for more features.