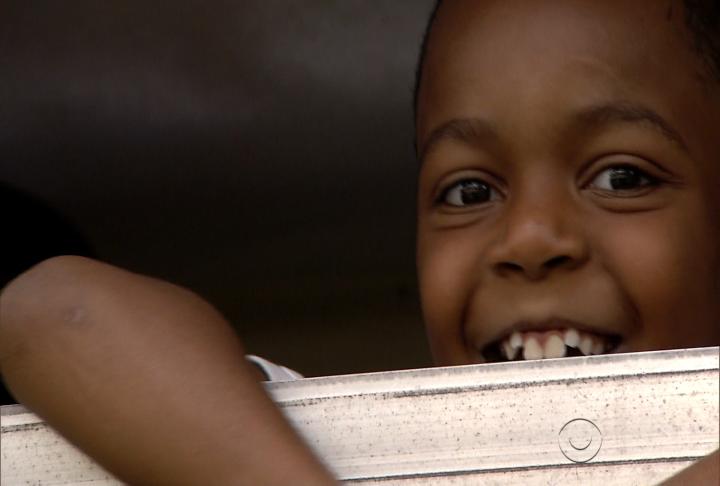 'Safe Passage' for students through Chicago's violent streets
CHICAGO - In the city's bloodiest neighborhood, on a street corner all by herself, Rayvell Thompson stands guard.
"I look for people, facial expressions, and you know, body language," said Thompson. "You know, things like that."
A mother of four, Thompson is one of nearly 2,000 unarmed workers providing safe passage for children going to and from Chicago's public schools.
As sirens occasionally wailed and police patrols cruised by, Thompson told CBS News she could identify gunfire just by hearing it, and she had been on that street corner when she heard shooting.
Fifty schools were closed in the area for budget reasons last year, meaning many kids were transferred to unfamiliar schools on unfamiliar streets. It would maybe not be a big deal in other towns, but Chicago is a different story.
Morgan Street, in the Englewood neighborhood is the dividing line between two rival gangs: The Black Disciples and the Gangster Disciples. And if you're in the area and you don't understand that, you could have a problems on your hands.
The Safe Passage workers are placed a block or two away from each other along what the police say are high-risk routes. If they see something suspicious, they can report it on two-way radios or call 911.
Over the last four years, 114 school children were murdered in Chicago. Last year alone, 200 of them were wounded in what police say were often gang-related incidents.
A 15-year-old girl was shot five blocks from here on Monday.
Rayvell and her co-workers say the violence goes down when they're on the job. And the school system says attendance is up.
"I love this job because I have a great passion for kids," said Thompson. "I love working with kids."
"They tell me that they feel safe with us being out here," Thompson said of the school children. "Also the parents. The parents too feel safe being out here and it makes a big difference."
As children passed by, Thompson told them, "Good morning, guys... have a good day, ok? See you later."
In some of Chicago's most violent neighborhoods, that simple expression is almost a prayer.
Thanks for reading CBS NEWS.
Create your free account or log in
for more features.