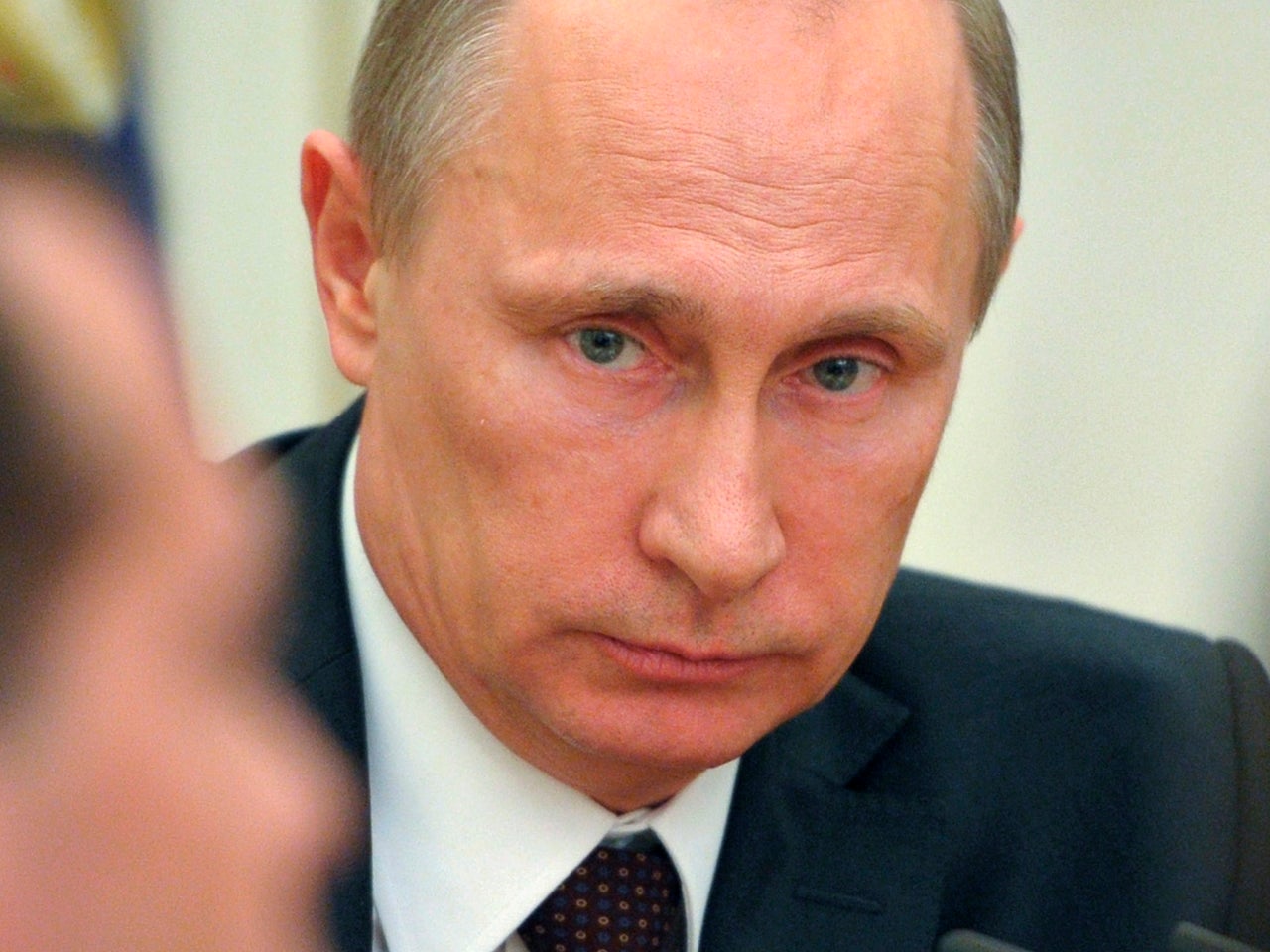 Russia officially annexes Crimea away from Ukraine with signature from Vladimir Putin
MOSCOW -- Russian President Vladimir Putin signed a bill Friday completing his country's annexation of Crimea, a Black Sea peninsula which voted overwhelmingly less than a week earlier to secede from Ukraine and join the Russian Federation.
The price for Russia's takeover of Crimea has been a slowly increasing raft of sanctions from Washington and Europe targeting Russian officials - and, as CBS News' Elizabeth Palmer reports, turmoil in Russia's financial markets.
The stock market in Moscow took a beating Friday morning and international ratings agencies downgraded Russia's outlook amid the threat of harsher sanctions -- including possible broad economic sanctions against Russian institutions.
And in spite of an explicit promise to U.S. Defense Secretary Chuck Hagel from his counterpart in Moscow that Russia was not interested in going one step further and invading eastern Ukraine, the world remained on edge to see if that vow would be honored.

Earlier Friday, Putin said there was no need for Russia to further retaliate against U.S. sanctions, which President Obama announced an expansion of at the White House on Thursday.

Moscow made its first retaliatory shot on Thursday by banning nine U.S. officials and lawmakers from entering Russia, but Putin indicated that Russia would likely refrain from curtailing cooperation in areas such as Afghanistan. Moscow appears to hope to limit the damage from the latest U.S. and EU sanctions and avoid further Western blows.

President Obama on Thursday ordered a second round of sanctions against nearly two dozen members of Putin's inner circle and a major bank supporting them.

The sanctions, which targeted Putin's chief of staff along with other senior Kremlin aides and four businessmen considered to be his lifelong friends, dealt a painful blow to the Kremlin. Obama also warned that more sweeping penalties against Russia's economy, including its robust energy sector, could follow.

Putin tried to play down the sanctions' toll on Russia in televised remarks at Friday's session of the presidential Security Council, saying that "we should keep our distance from those people who compromise us," a jocular reference to the officials on the sanctions list.

He added sardonically that he would open an account in the targeted Bank Rossiya, a private bank that is owned by Yuri Kovalchuk, who is considered to be Putin's longtime friend and banker. With about $10 billion in assets, Rossiya ranks as the 17th largest bank in Russia and maintains numerous ties to banks in the United States, Europe and elsewhere.

At the same time, Putin said that that he sees no immediate need for further Russian retaliation to the U.S. sanctions, a stance that reflected an apparent hope to limit further damage to ties with the West that have plummeted to their lowest point since the end of the Cold War.

"We must refrain from retaliatory steps for now," Putin said.

Putin's statement appeared to signal to the West that Russia wants to maintain cooperation in other areas despite the tensions over Ukraine. He said that Russia will keep funding a program to service Afghan helicopters and train their crews that has been conducted jointly with NATO.

"We must continue that cooperation even though our NATO partners intend to freeze it," Putin said. "I believe this work represents our common interests, and we need to strengthen the Afghan government."

Russia is expected to play a major role in the planned withdrawal of U.S. and other NATO forces from Afghanistan later this year by providing transit corridors via its territory, and Putin's statement seems to indicate that the Kremlin at this stage has no intention to shut the route in response to U.S. and EU sanctions.

Russia's upper house of parliament voted unanimously Friday to incorporate Crimea, after Sunday's hastily called referendum in which residents of the Black Sea peninsula overwhelmingly backed breaking off from Ukraine and joining Russia. Ukraine and the West have rejected the vote, held two weeks after Russian troops had taken over Crimea.
In Crimea, heavily armed Russian forces and pro-Russia militia have blocked Ukrainian military at their bases for weeks. Following Sunday's referendum they have moved aggressively to flush the Ukrainians out, storming some ships and military facilities.

The Ukrainian government said it was drawing up plans to evacuate its outnumbered troops from Crimea, but many soldiers remained at their bases awaiting orders from Kiev amid Russian pressure.

At the Ukrainian military air base in Belbek, outside Sevastopol, Col. Yuly Mamchur told reporters Friday that he was still waiting for orders from his commanders on whether to vacate.

Russian Defense Minister Sergei Shoigu told Putin Friday that 72 Ukrainian military units in Crimea have decided to join the Russian military. His claim couldn't be independently confirmed.

Palmer reported that, in spite of the question over the remaining Ukrainian troops' fate, there was already hard proof that Crimeans were simply trying to get on with the transition.

Some stores, including one on a Ukrainian military base in Crimea, were already accepting Russian roubles. And while the Ukrainian flag was still flying over some military bases and ships, they were being slowly replaced by Russian flags.

Ukraine's prime minister, meanwhile, pulled his nation closer into Europe's orbit by signing a political association agreement with the European Union at a summit of the bloc's leaders in Brussels.

Ukrainian Prime Minister Arseniy Yatsenyuk and EU leaders signed an association agreement that was part of the pact that former President Viktor Yanukovych backed out of last November in favor of a $15 billion bailout from Russia. That decision sparked the protests that ultimately led to his downfall and flight last month, setting off one of Europe's worst political crises since the Cold War.

"Russia decided to actually impose a new post-Cold War order and revise the results of the second world war," Yatsenyuk said. "The best way to contain Russia is to impose real economic leverage over them."

The U.S. and the European Union have pledged to quickly offer a bailout to Ukraine, which is teetering on the verge of bankruptcy, struggling to pay off billions of dollars in debts in the coming months.

It owes Russia $2 billion in overdue payments for natural gas supplies. Putin made it clear that Russia will further raise the heat on Ukraine by urging it to pay back a $3 billion bailout loan granted to Yanukovych in December.

In addition to that, Russia's Prime Minister Dmitry Medvedev suggested that Russia should reclaim $11 billion in gas rebates it provided to Ukraine in exchange for a deal that extended Russia's lease on its navy base in Crimea until 2042.

Medvedev argued that since Crimea is part of Russia now, the deal is void and Russia should claim the money back. Putin backed the proposal.

Yatsenyuk pleaded with the EU to provide it with natural gas to counter what he described as Russia's intention to double the price for its supplies.

"This is the way how Russia punish Ukraine for its European choice. It's essential for all of us to speak in one single voice in order not to give anyone, including Russia, to use energy as a new nuclear weapon," Yatsenyuk said.
Thanks for reading CBS NEWS.
Create your free account or log in
for more features.