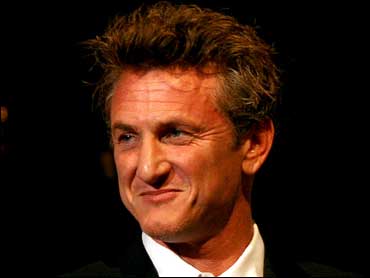 Poll: Split Over Celebrities In Politics
Americans are divided as to whether Hollywood celebrities ought to get involved in politics, a new CBS News/New York Times poll finds.
Forty-nine percent of those surveyed say celebrities should stay out of politics, while 46 percent think they should get involved if they choose.
Democrats and liberals are much more welcoming of celebrity involvement in politics than Republicans and conservatives. Sixty-nine percent of Republicans said celebrities should stay out of politics, compared to just 33 percent of Democrats.
Women are more supportive of celebrities getting involved in politics than men. Thirty-six percent of men thought celebrities should get involved, compared with 56 percent of women. Young people are also more supportive, with 53 percent of those between the ages of 18 and 29 saying celebrities should get involved.
Few Americans believe that a celebrity endorsement will translate into votes for a candidate. Just 11 percent think that an endorsement will cause the people they know to be more likely to vote for that candidate.
One possible exception involves Oprah Winfrey: In a CBS News poll conducted in August, 31 percent of voters said that the people they knew were more likely to vote for Barack Obama because of Winfrey's endorsement of him.
---
This poll was conducted among a random sample of 1263 adults nationwide, interviewed by telephone September 4-9, 2007. The error due to sampling for results based on the entire sample could be plus or minus three percentage points. The error for subgroups is higher. An oversample of those with family members who are now serving in the U.S. armed forces or the U.S. reserves was also conducted for this poll, for a total of 308 interviews among this group. The results were then weighted in proportion to the composition of the adult population in the U.S. Census.
Thanks for reading CBS NEWS.
Create your free account or log in
for more features.