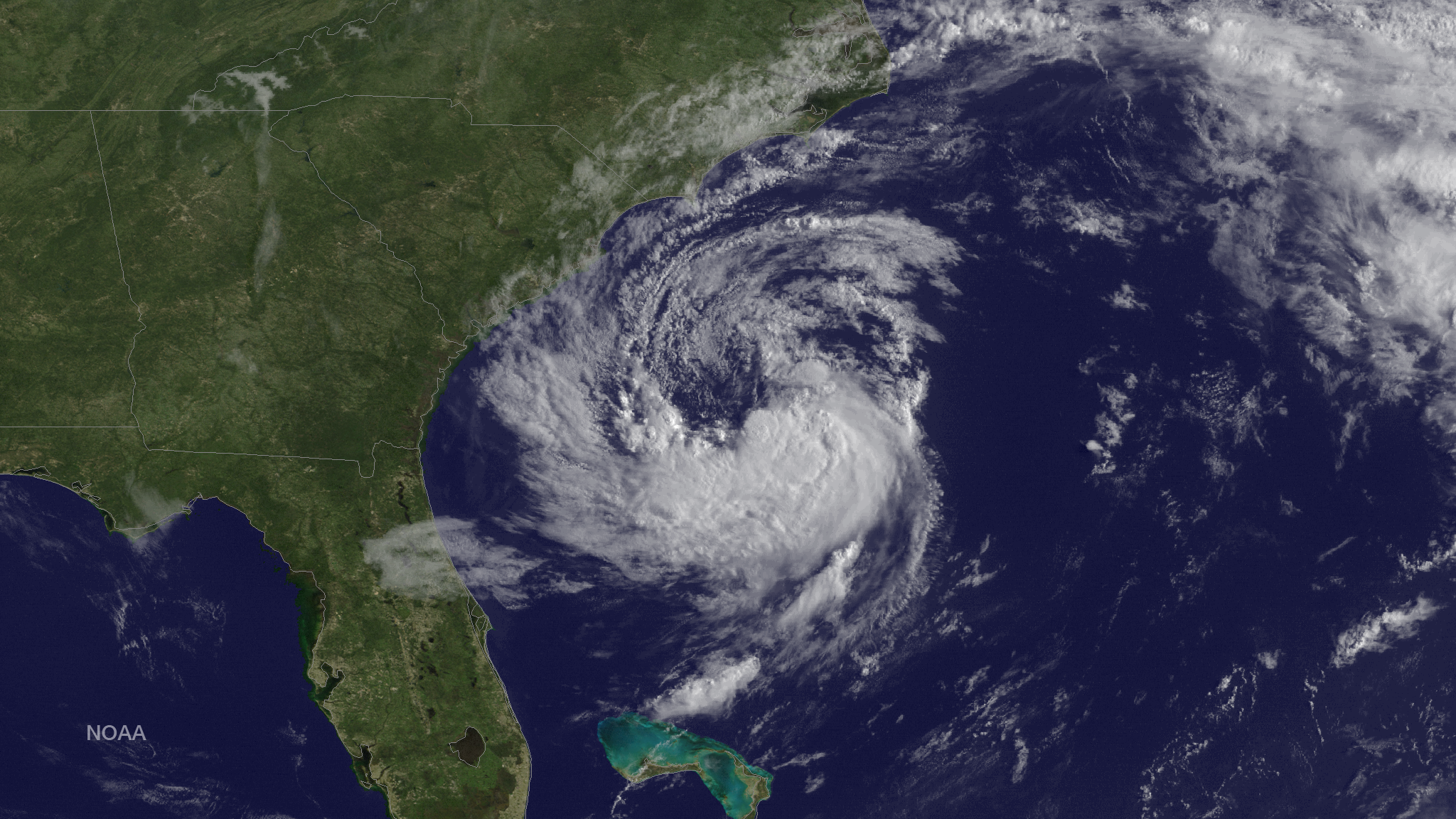 NOAA's 2015 hurricane season forecast: What to expect
According to predictions released Wednesday by the National Oceanic and Atmospheric Administration Climate Prediction Center, the East Coast is likely to get off easy this hurricane season, which runs from June 1 to Nov. 30. The same can't be said, however, on the Pacific.
NOAA is predicting that along the Atlantic, there will be a 70 percent likelihood of six to 11 named storms (winds of 39 mph or higher), of which between three and six could become hurricanes (winds of 74 mph or higher). At most, two of those are expected to become major hurricanes, defined as Category 3, 4 or 5, characterized by winds of 111 mph or higher.
"The main factor expected to suppress the hurricane season this year is El Niño, which is already affecting wind and pressure patterns, and is forecast to last through the hurricane season," said Gerry Bell, Ph.D., lead seasonal hurricane forecaster with NOAA's Climate Prediction Center. "El Niño may also intensify as the season progresses, and is expected to have its greatest influence during the peak months of the season. We also expect sea surface temperatures in the tropical Atlantic to be close to normal, whereas warmer waters would have supported storm development."
El Niño is a cyclic climate phenomenon that involves both the ocean and the atmosphere. One of its hallmarks is warmer-than-average sea-surface temperatures in the tropical Pacific Ocean. Although the El Niño fizzled last winter, the pool of warm water stuck around this spring and strengthened into a full-blown event.
This season's first storm, Tropical Storm Ana, came ashore in the Carolinas earlier this month, bringing rain from Virginia to South Carolina. It did not cause any major problems.
While a below-normal season is likely in Atlantic, there is still a 10 percent chance of an above-normal season.
"A below-normal season doesn't mean we're off the hook. As we've seen before, below-normal seasons can still produce catastrophic impacts to communities," said NOAA Administrator Kathryn Sullivan, Ph.D., referring to the 1992 season in which only seven named storms formed, yet the first was Andrew - a Category 5 Major Hurricane that devastated south Florida.
It's been 11 years since the historic 2004 hurricane season, when four hurricanes affected Florida for the first time since record-keeping began: Charley, Frances, Ivan and Jeanne. There were 15 named storms that season, nine of which were hurricanes. But those four hurricanes remain among the top 10 costliest hurricanes to hit the U.S.
The past few years have been quiet, with last year considered "a relatively quiet season" and the year before being unique for being the first Atlantic hurricane season since 1968 to feature no storms of at least Category 2 intensity. In 2013, NOAA wrongly projected an active season.
It will be a different story for the Eastern Pacific and Central Pacific basins this year.
For the Eastern Pacific hurricane basin, NOAA's 2015 outlook is for a 70 percent chance of an above-normal hurricane season. That outlook calls for a 70 percent probability of 15 to 22 named storms, of which seven to 12 are expected to become hurricanes, including five to eight major hurricanes. For the Central Pacific hurricane basin, NOAA's outlook is for a 70 percent chance of an above-normal season with five to eight tropical cyclones likely.
As it gears up for the hurricane season, NOAA said it is introducing a new prototype storm surge watch/warning graphic from NOAA's National Hurricane Center, intended to highlight areas along the Gulf and Atlantic coasts of the United States that have a significant risk of life-threatening inundation by storm surges from a tropical cyclone.
The new graphic will introduce the concept of a watch or warning specific to the storm surge hazard - often the greatest threat to life and property from a tropical cyclone.
Also new this season is a higher resolution version (2 km near the storm area) of NOAA's Hurricane Weather Research and Forecasting model, thanks to the upgrades to operational computing.
FEMA officials, meanwhile, used the arrival of the hurricane season to advise coastal residents to be prepared. Among other things it called for people to "develop a family communications plan, build an emergency supply kit for your home and take time to learn evacuation routes for your area."
"It only takes one hurricane or tropical storm making landfall in your community to significantly disrupt your life," said FEMA Deputy Administrator Joseph Nimmich. "Everyone should take action now to prepare themselves and their families for hurricanes and powerful storms. "
Thanks for reading CBS NEWS.
Create your free account or log in
for more features.