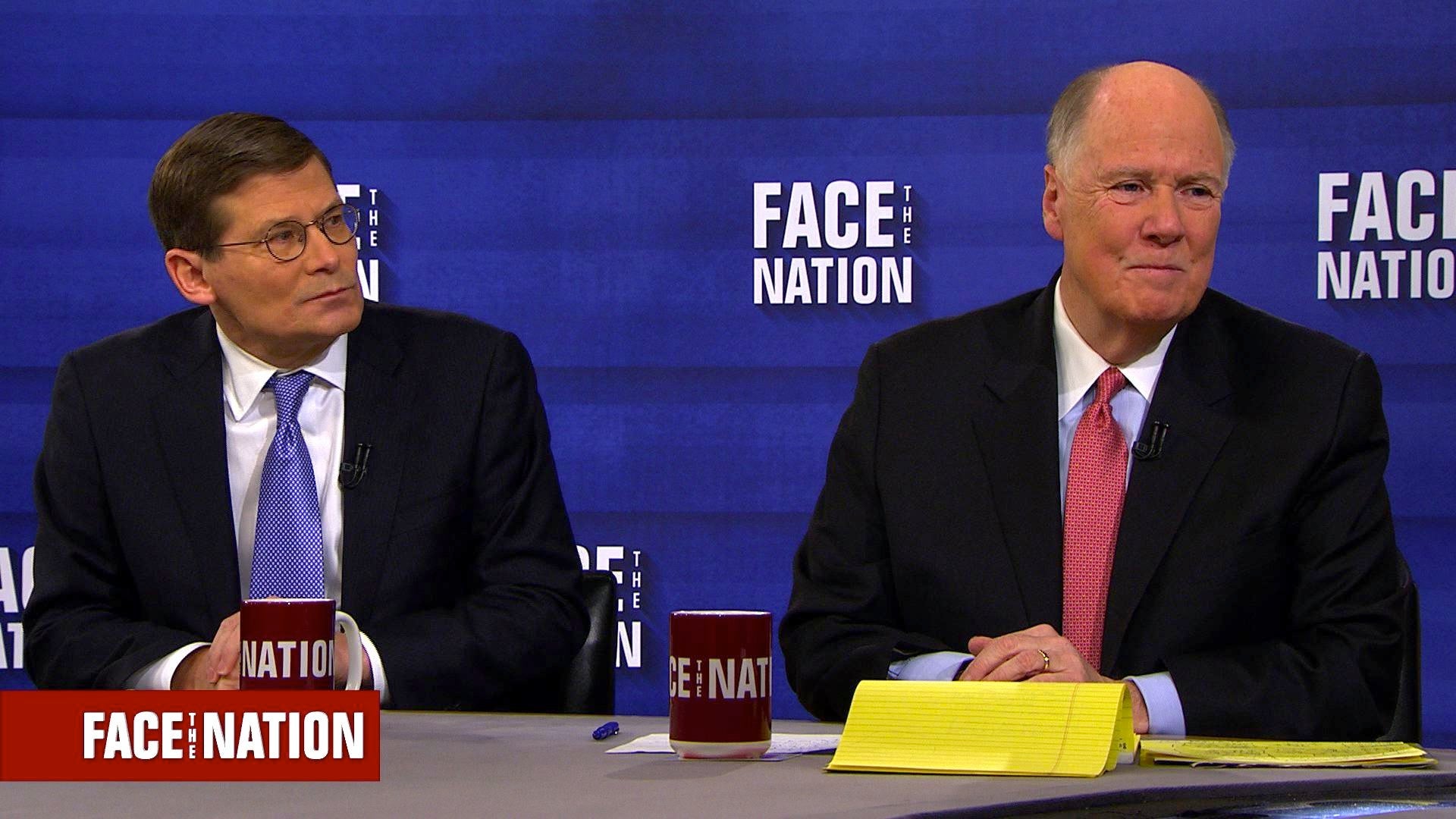 National security experts Mike Morell and Tom Donilon weigh in on North Korea threat
Former National Security Adviser Tom Donilon and former Deputy CIA Director Mike Morell offered their insights into the threat North Korea continues to pose to the U.S. as the Trump administration faces one of its biggest challenges heading into its second year in office.
Morrell, a CBS News senior national security contributor, agreed with the assessment of current CIA Director Mike Pompeo on "Face the Nation" Sunday. Pompeo said that a New York Times report on the intelligence community's supposed failed efforts in deterring North Korea's nuclear program was inaccurate.
Morell said efforts to assess the North Korean program have been an "intelligence success."
"I think this is a deeply flawed piece. It's not consistent with my experience which is that, over a very long period of time, the intelligence community has accurately assessed both North Korea's nuclear program and its missile program. And it's not consistent with the observable facts," said Morell.
Donilon, who served as President Obama's national security adviser from 2010 to 2013, agreed and said the U.S. should be doing "everything they can do short of war" to keep the pressure on North Korea.
"We need much more aggressive enforcement. We should be thickening our ballistic missile defense system as part of our deterrence efforts. We should put pressure on the human rights front and to get to a negotiation at some point. I think there's a lot more pressure we can put on them, frankly," suggested Donilon.
Meanwhile, as signs of diplomatic talks show renewed spirit after North Korean leader Kim Jong Un alluded to sending a delegation to the upcoming Winter Olympic games in South Korea, Morell says the North Koreans are now reaching out as a result of crippling economic sanctions.
"They are hurting as a result of the sanctions, and they'd like to come to some arrangement with the South Koreans where they get something for being more positive. On the South Korean side, they're being receptive because they're concerned about the tough rhetoric in Washington. They're concerned about war, and they don't want that to happen," said Morell.
Donilon agreed, saying the North is now under considerable pressure as sanctions "start to bite."
He added, however, that Mr. Trump's tweets suggesting his openness to using a nuclear weapons is a "decidedly bad topic" for discussion on social media.
"I would encourage the White House staff -- I know that General Kelly has said that he doesn't pay attention to the president's Twitter account. That's a mistake," Donilon said.
"These are presidential statements, and the world pays attention," he added. "And I would encourage them to have a national security carve-out, if they could ever achieve it."
Morell echoed that sentiment, saying, "You want great clarity in terms of what the United States wants, what its red lines are, and what we're willing to do about what we want, right? And this is a strategic issue. So you want great clarity from the president, not- not things that raise questions about what we will or won't do."
Thanks for reading CBS NEWS.
Create your free account or log in
for more features.