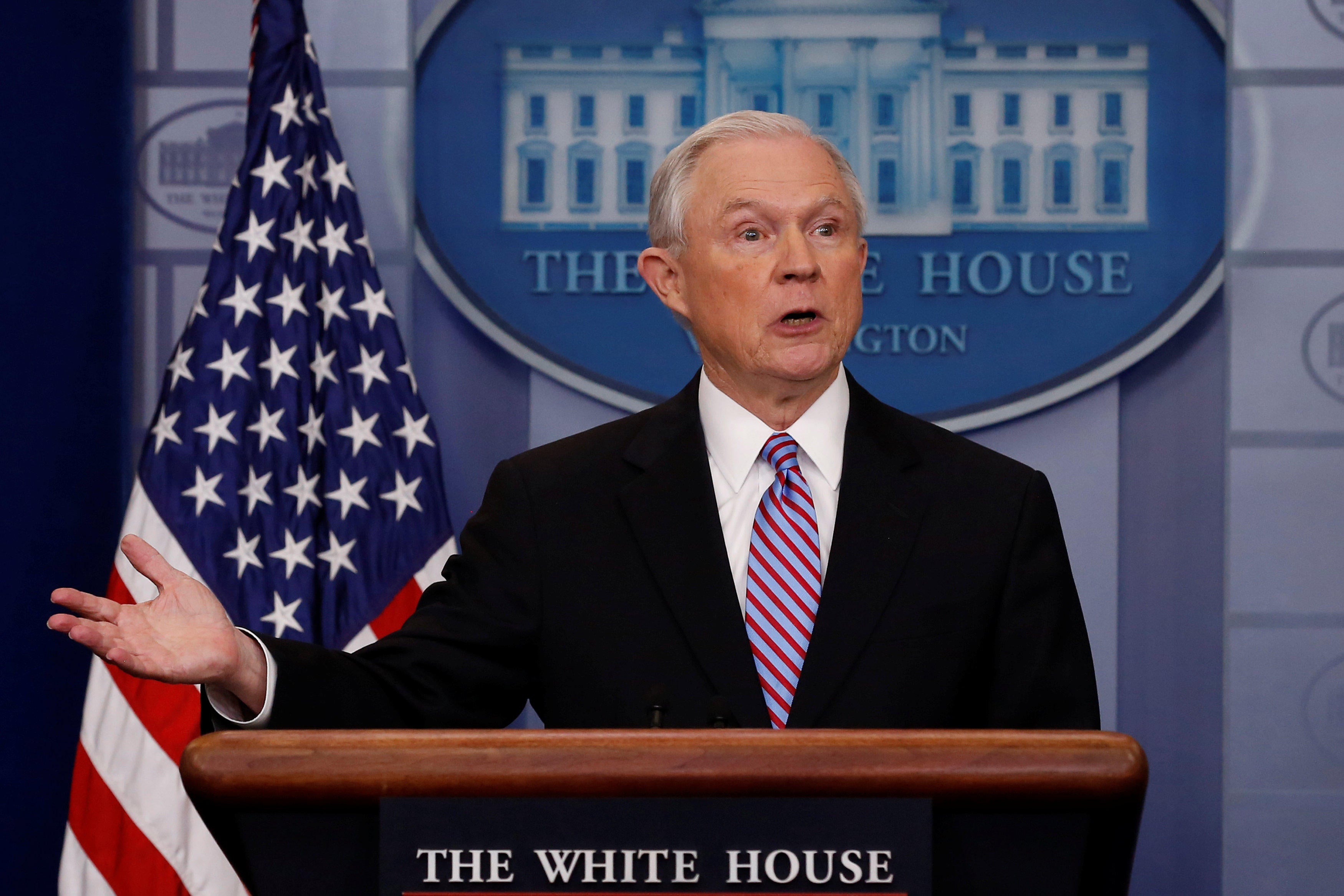 Jeff Sessions calls on sanctuary cities to "enforce our immigration laws"
Attorney General Jeff Sessions made a surprise appearance at the White House press briefing Monday afternoon to urge sanctuary cities to change their policies, noting that the Department of Justice plans to deny them funding if they do not begin following federal immigration laws.
"I strongly urge our nation's states and cities ad counties to consider carefully the harm they are doing to our citizens by refusing to enforce our immigration laws, and to rethink these policies," Sessions said.
So-called "sanctuary cities" offer safe harbor to undocumented immigrants who might otherwise be deported by federal law enforcement officials. The United States has more than 140 sanctuary jurisdictions, either cities or counties, including 37 cities. Among the sanctuary cities are San Francisco, New York, Chicago, Seattle and Los Angeles.
But the Trump administration has argued that sanctuary cities also offer safety from deportation for undocumented immigrants with criminal records.
"When cities and states refuse to help enforce immigration laws, our nation is less safe," Sessions said. "Failure to deport aliens who are convicted of criminal offenses puts whole communities at risk, especially immigrant communities in the very sanctuary jurisdictions that seek to protect the perpetrators."
Sessions' comments follow approximately two months after President Trump's executive order allowing the attorney general and homeland security secretary to decide whether sanctuary cities would be eligible for federal grants. The order was one of the first Mr. Trump signed after taking office.
Speaking in the White House Briefing Room, Sessions said the Justice Department plans to award $4.1 billion in grant money this year -- but that sanctuary cities will no longer be eligible to receive them.
"The Department of Justice will require that jurisdictions seeking or applying for DOJ grants to certify compliance with [U.S. Code 1373] as a condition of receiving those awards," he said, referring to a U.S. law which says cities cannot prevent federal authorities from enforcing immigration laws.
"The president has rightly said disregard for law must end," Sessions said. "...Today, I am urging states and local jurisdictions to comply with these laws."
Thanks for reading CBS NEWS.
Create your free account or log in
for more features.