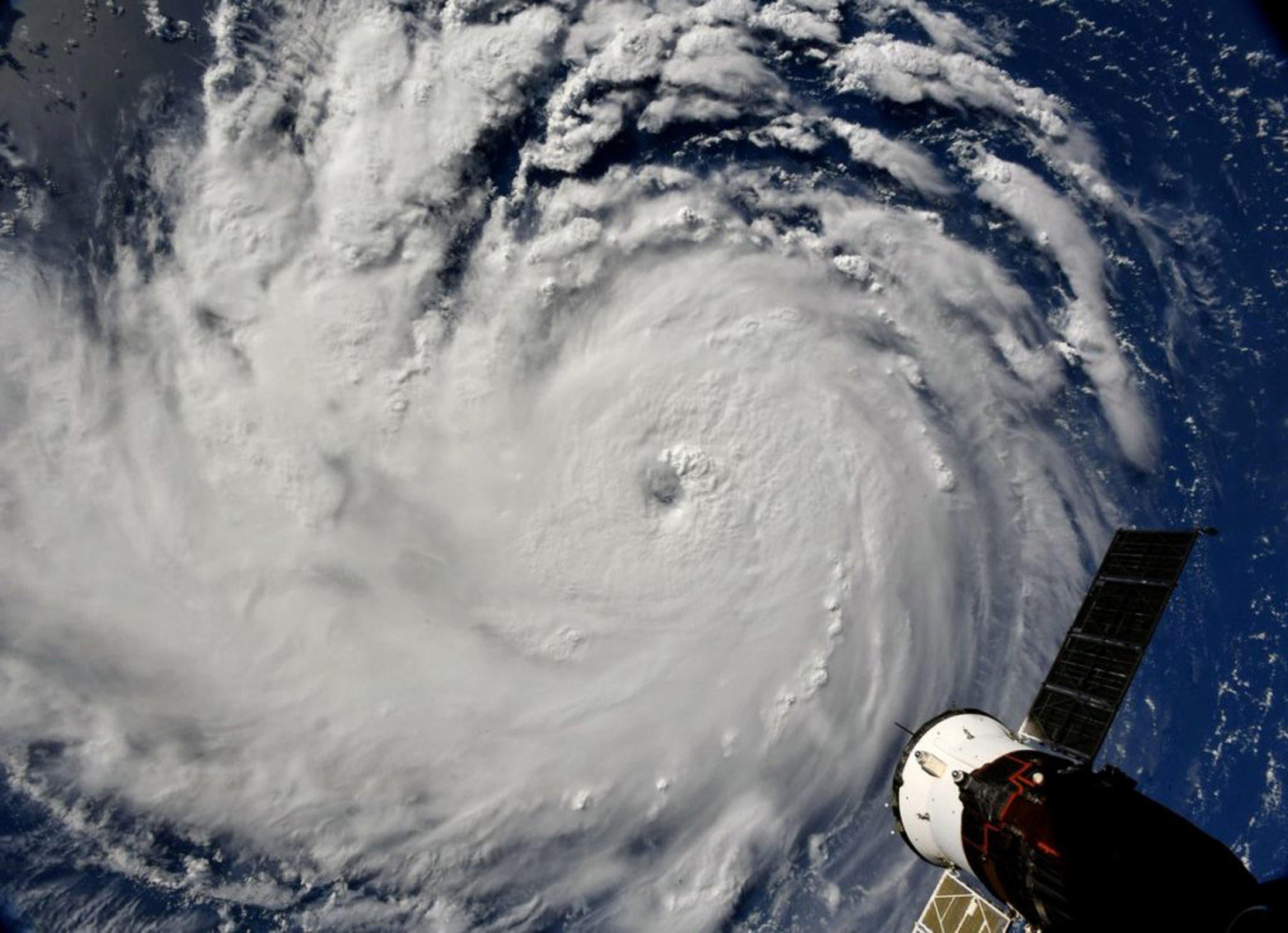 Hurricane Florence could be costliest storm ever to hit the U.S.
Hurricane Florence could cost the East Coast more than $170 billion and damage nearly 759,000 homes and businesses, according to analytics firm CoreLogic. That would make Florence the costliest storm ever to hit the U.S. in terms of property loss.
Currently a Category 4 hurricane packing 140 mile-per-hour winds, Florence is due to make landfall somewhere in the Carolinas late Friday or Saturday. The initial damage is likely due come from the high winds and storm surge -- high tides carried by the winds -- and then by the immense soaking it will likely leave in both North and South Carolina, as well as Virginia, as it moves slowly inland.
CoreLogic's analysis of the path and intensity of the storm indicates that a wide swath communities along the East Coast, ranging from Charleston, South Carolina to Virginia Beach, Virginia, are vulnerable. Charlotte, North Carolina could take a direct hit, according to the National Weather Service.
In the worst-case scenario, Florence could become the harshest hurricane to hit the country in terms of financial pain. The costliest to date was Katrina in 2005, which breached the levees surrounding New Orleans and caused an estimated $161 billion in losses, according to the National Oceanic and Atmospheric Administration.
The second-largest storm on record was last year's Hurricane Harvey, which inundated Houston and other parts of Texas and which cost an estimated $125 billion.
CoreLogic based its estimates on the cost of reconstruction once the storm is over. But the firm warns that Tropical Storm Isaac, which formed in the Atlantic Ocean on Saturday, is right behind Florence.
While Florence threatens to do enormous financial damage, it's unlikely to be the deadliest. The infamous "Hurricane of 1900," which came ashore in Galveston, Texas, before storms were named, still holds that record, having taken between 8,000 and 12,000 lives. In this century, Hurricane Katrina is responsible for 1,400 deaths, while Hurricane Maria in 2017 is thought to have killed nearly 3,000.
Too late for flood insurance
Mandatory evacuations are underway in coastal areas of several states in Hurricane Florence's path. The Federal Emergency Management Agency is warning residents to get out while roads are still open and uncrowded.
"This is going to be a marathon event," FEMA Administrator Brock Long said Tuesday on "CBS This Morning."
In girding for Florence, FEMA is making preparations in areas from South Carolina to Delaware, with inland areas and mid-Atlantic states also expected to be inundated with what Long described as "copious amounts of rainfall."
"This is not going to be a quick hit across the coast," he said. "And let's keep in mind that hurricanes can impact the entire states."
For those who haven't yet purchased flood insurance, by contrast, it's too late -- coverage of this sort has a 30-day waiting period. While wind damage is still ordinarily covered, insurers that were stung by storms such as Sandy in 2012, which swamped New York and New Jersey, have inserted clauses in their policies that limit coverage and set high deductibles, particularly when storms reach hurricane status.
South Carolina has been impacted by three of the nation's costliest hurricanes based on insured damage. Two of those, hurricanes Charley and Frances, occurred in 2004, while the third, Hurricane Hugo, dates back to 1989.
Thanks for reading CBS NEWS.
Create your free account or log in
for more features.