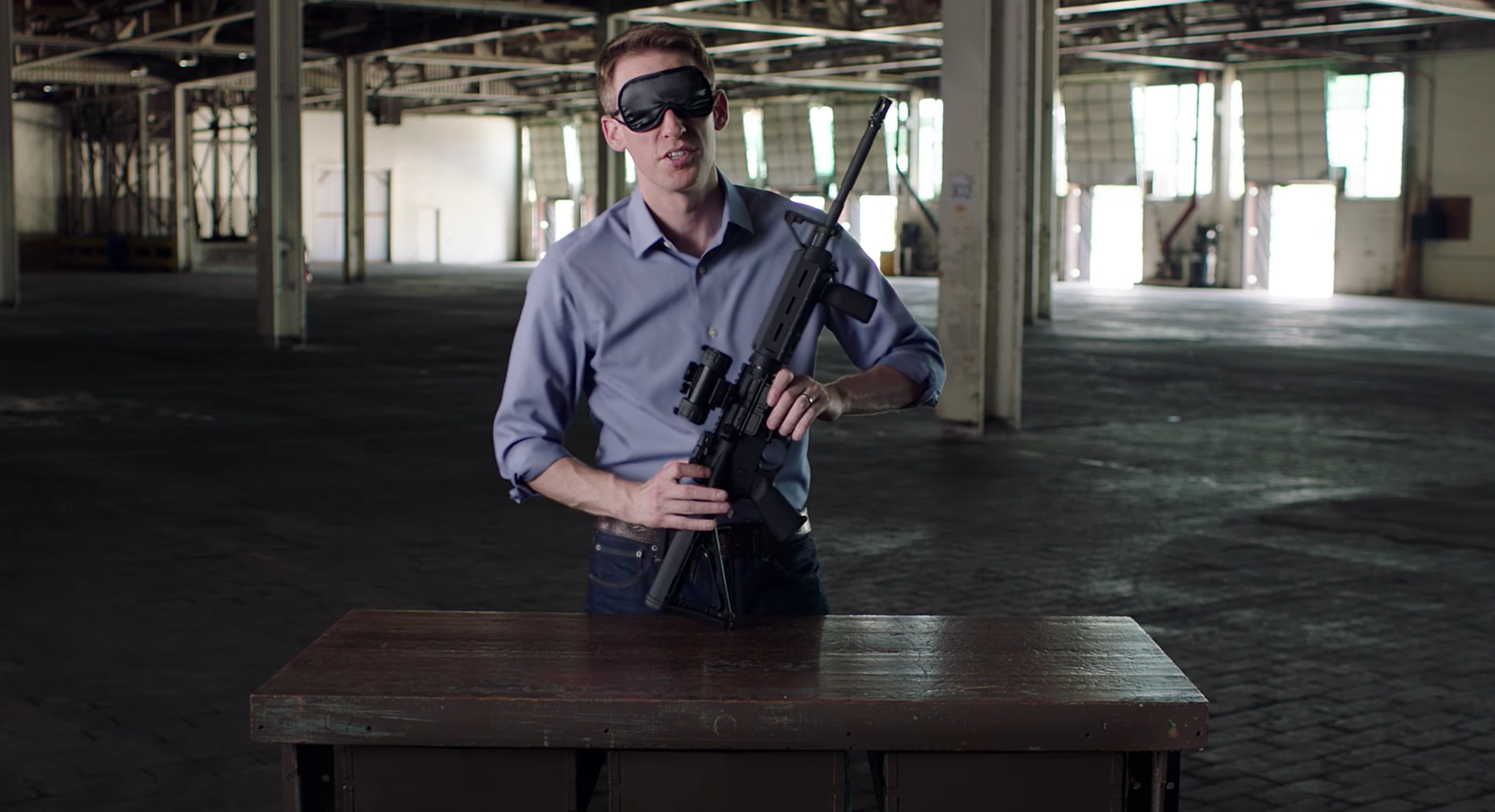 Here are the top 5 ads of the 2016 election cycle
America, you can soon breathe a sigh of relief: After Nov. 8, the airwaves will return to your regularly scheduled advertising, and the political television spots urging you to vote for this candidate or that ballot initiative will be a thing of the past.
But before the election season ends, CBS News took the time to appreciate some of the creative videos that broke out of the mold of the standard candidate biographies, or the rote attack ads this campaign cycle.
Here's our list for the most interesting campaign ads of 2016:
"Background Checks"
"Background Checks," an ad for U.S. Senate candidate Jason Kander in Missouri, makes the list for its decidedly creative approach to pushing for gun control.
Kander, who was an Army intelligence officer in Afghanistan according to his campaign website, assembles a military-grade rifle, in under a minute in the ad -- and he does it all while blindfolded.
The ad is a challenge to Republican Sen. Roy Blunt, who Kander says has "been attacking me on guns."
Check out the would-be senator's impressive skill with a gun here:
"Please re-elect Gerald"
This poor woman.
Charlyn Daugherty, wife of politician Gerald Daugherty, is, like so many Americans, just tired of the 2016 election.
But at home, she still has to put up with her husband, the Travis County Commissioner up for re-election this year. The clever spot, which features Daugherty droning on about his policy proposals as neighbors and family patiently listen, drives home the point of just how endless his zeal for public office is.
But the best part of the ad? The long-suffering Charlyn, who does not mention what party her husband is (he's a Republican), says her husband "doesn't really have any hobbies" and pleads to the camera: "Please re-elect Gerald. Please."
"Captain Khan"
Hillary Clinton's ad featuring Gold Star father Khizr Khan, the man who drew fire from Donald Trump after criticizing the GOP nominee on the Democratic National Convention stage, is a tear-jerker of a video.
Khan -- who talks about the sacrifices of Capt. Humayun Khan, his Muslim son and a soldier who died while serving in Iraq in 2004 -- has a question for Trump, who has said he would ban all Muslims from entering the country.
"I want to ask Mr. Trump," an emotional Khan says, "would my son have a place in your America?"
Carly Fiorina's "Faces"
In September of 2015, a Rolling Stone magazine profile of Donald Trump included an anecdote about the businessman insulting the appearance of then-Republican presidential candidate and primary opponent Carly Fiorina.
Rolling Stone writer Paul Solotaroff described the encounter with Trump as follows: "When the anchor throws to Carly Fiorina for her reaction to Trump's momentum, Trump's expression sours in schoolboy disgust as the camera bores in on Fiorina. "Look at that face!" he cries. "Would anyone vote for that? Can you imagine that, the face of our next president?!"
Fiorina, the former Hewlett Packard executive's response was applauded, and her campaign cut this uplifting ad in reply:
"Kristi's Story" by the NRA
"Kristi's Story," a video by the National Rifle Association, was part of an aggressive pro-Trump ad buy by the political arm of the gun rights organization. The 30-second spot, featuring a young woman named Kristi McMains, stands out because of its effective direct-to-camera approach -- and her harrowing story.
"A man attacked me in a parking garage tried to stab me with an eight-inch knife," the 26-year-old McMains says in the ad. "But I carry a pistol. I fight back. That's why I'm still here."
McMains went on to criticize Hillary Clinton, who has advocated for "common sense gun laws" like expanded background check laws during her 2016 campaign..
"Every woman has the right to defend herself with a gun if she chooses," she adds. "Hillary Clinton disagrees with that. Don't let politicians take away your right to own a gun."
McMains discussed the attack in a lengthy Fox News opinion piece posted in June. She described how a man stalked her into an elevator and how she ran to her car to escape her attacker. The man tackled her and shoved her into the passenger seat of her car -- with McMains kicking and screaming to get away.
"I fought like hell for my life before reaching for my gun," McMains said. "Ultimately, I accessed my gun, shot my attacker multiple times, and saved my life. He will be spending years in prison for what he did to me."
There were quite a few bizarre videos, too, this election cycle -- here's an honorable mention for the list.
This one's not an ad, but the highly-produced IJ Review video of South Carolina Sen. Lindsey Graham destroying his personal cell phone -- the number which Trump had publicly advertised at a campaign rally of his following Graham's vocal criticism of the businessman -- gets a nod for just how epic it was:
Thanks for reading CBS NEWS.
Create your free account or log in
for more features.