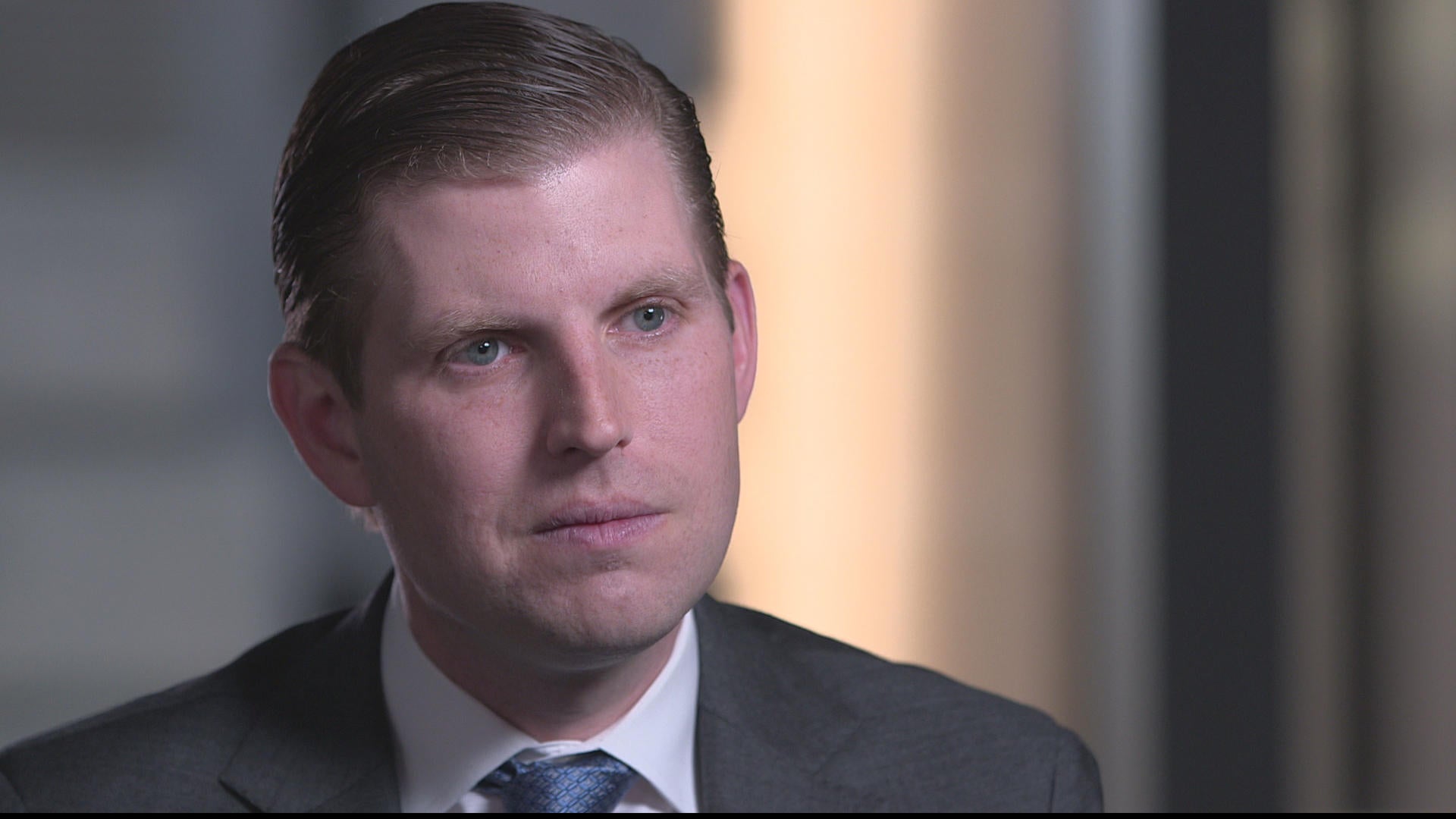 Eric Trump: Ivana Trump to attend inauguration
NEW YORK -- In an interview for the CBS News special, "Change and Challenge: The Inauguration of Donald Trump," airing Friday at 8/7c, son Eric Trump sat down with "CBS This Morning" co-host Gayle King to talk about his mother, Ivana, the role she's played in his life -- and where she'll be on inauguration day:
GAYLE KING: Your mom certainly played a role in your life and was very important to how you all turned out. …So I wonder how your mom is feeling about this. Is this a difficult transition for her? She supported him from the very beginning. …But how is she feeling? And what do you-- what is she thinking about all this?
ERIC TRUMP: Well, my mom will be there front and center.
GAYLE KING: She will be there – OK.
ERIC TRUMP: She is the most supportive person. She knows who he is. And I have the greatest mom in the world. I mean, she is tough and she is strong and she is elegant. …And-- she can be outspoken as well. And-- you know, she's just-- she's great. She's -- larger than life. I mean, she was a disciplinarian to us as-- as children. We had manners. We opened the doors. We said "thank you." We said "please."
GAYLE KING: And guess what -- you still do that.
ERIC TRUMP: … an amazing person. And -- you know, we truly love her. …I have amazing parents and I could not be more thankful -- because they are just great people.
Watch more of their interview Friday during the live special, hosted by King and CBS News political director John Dickerson, and on "CBS This Morning."
Thanks for reading CBS NEWS.
Create your free account or log in
for more features.