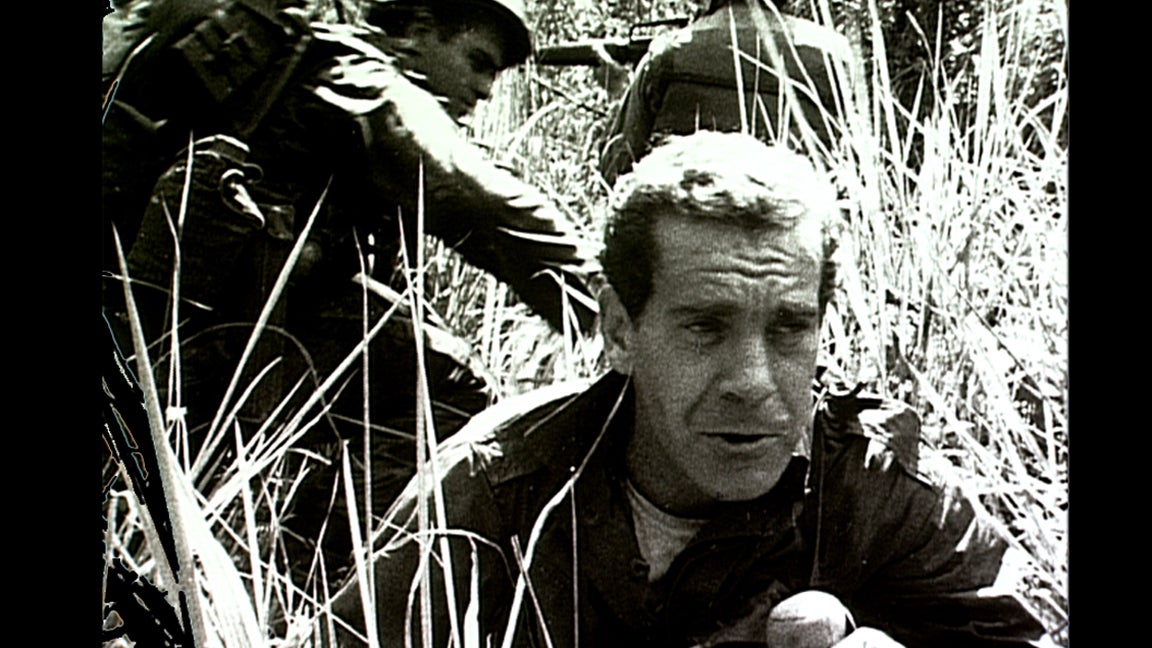 Safer's watershed report from Cam Ne
Fifty years ago last August, CBS News aired a report from Vietnam that "ignited a powder keg of suspicion, even hatred," in the words of Morley Safer.
That report, broadcast on the CBS Evening News with Walter Cronkite, was an uncensored look at the war in Vietnam. It made Safer's career, yet put his life in danger, and it ultimately changed how war is covered in America.
In 1965, Safer was a young foreign correspondent for CBS News, bringing stories of the Vietnam War into America's living rooms. On August 5 of that year, Safer filed a controversial story from the hamlet of Cam Ne. The footage showed U.S. Marines torching thatched huts -- using flamethrowers, Zippo lighters, and matches -- as villagers stumbled from their homes in shock.
"The Marines went on a search-and-destroy mission, but it really was a destroy mission," Safer told Ann Silvio of 60 Minutes Overtime in the video player above. "What was in the village were a lot of old women and men, young women and babies, and the Marines went in shooting and burning."
"The Marines went on a search-and-destroy mission, but it really was a destroy mission."
The original report, which aired on August 5, 1965, is posted in full below.
"That evening, I shipped the film report and narration of the Cam Ne story to New York," Safer wrote in his 1990 book "Flashbacks: On Returning to Vietnam." "The reaction to it was incendiary. The Defense Department laid siege to Fred Friendly, then-president of CBS News, demanding that I be recalled from Vietnam. The Marines felt they'd been stabbed in the back."
After the story aired, Safer received death threats. In "Flashbacks," Safer wrote that he lay awake in bed all night with a loaded 9mm pistol -- the only time in Vietnam he carried a weapon. A few nights later, he awoke to the sound of a drunken male voice, screaming "Communist Broadcasting System," as he emptied his gun into the air.
"The most outraged reaction to Cam Ne came from the White House," wrote Safer. The morning after the broadcast, President Lyndon Johnson called Frank Stanton, then-president of CBS, and gave him what Safer calls "a dreadful tongue lashing" and accused CBS News of desecrating the American flag. A few days later, Safer said, Stanton was summoned to the White House where President Johnson threatened to go public with embarrassing information about Safer.
"The worst of it was the spreading of totally false allegations, saying that they had evidence I was a Communist," Safer told Silvio in the 2011 Overtime interview above. "And the president was reminded that I was not a Communist, I was a Canadian. And he said, 'Must be the same thing.'"
Overtime video produced by Ann Silvio and Peter Berman
Thanks for reading CBS NEWS.
Create your free account or log in
for more features.