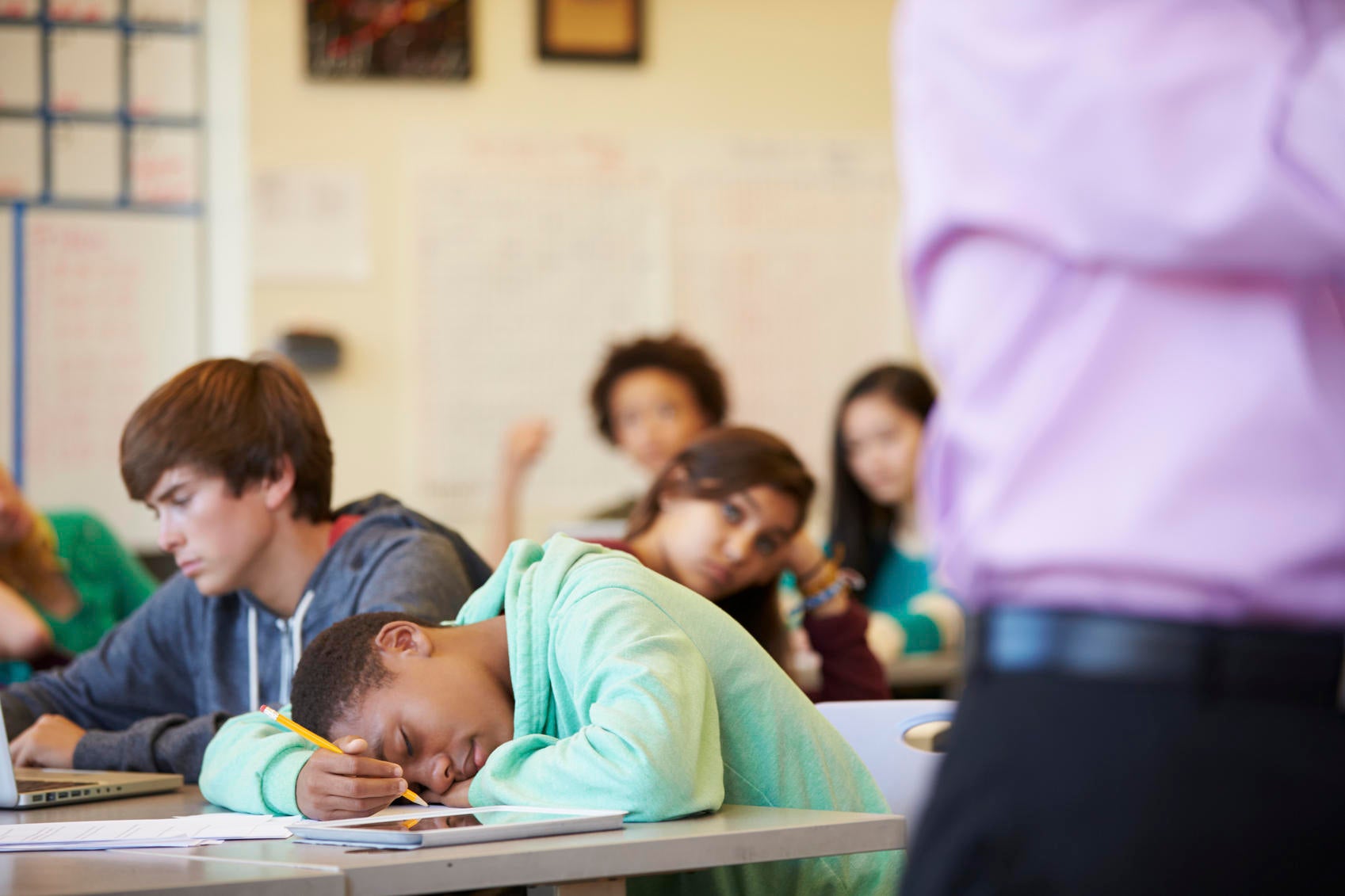 California considers later school start times as students deal with lack of sleep
More than three million students in California could soon wake up to a later start time at school. State lawmakers passed a bill last week that would require middle and high schools statewide to start no earlier than 8:30 a.m.
California's governor has until the end of the month to decide if he will sign the bill into law. And at least one doctor hopes he does just that.
"That delayed school start time could have a big impact on middle school children and adolescents," Dr. Carol Ash, a sleep expert with RWJBarnabas Health in New Jersey, told CBS This Morning. "When they don't get the sleep they need, it can cause poor academic performance, drowsy driving depression, loneliness, social isolation, addictive behaviors and weight gain, obesity and hypertension. So it has a significant health and mental impact on your children."
Ash says just sending kids to bed earlier doesn't really make a difference because of how their brains work.
"You know adolescents, the middle and high school children, their brains are different," Ash says. "Melatonin gets released later in children. And also the pressure to fall asleep is less. So it's harder for them to fall asleep at night, so they can't go to bed earlier. [They're] just physiologically different."
The CDC says five out of six middle and high schools in the United States start before 8:30 a.m., while sleep deprivation for students is a common problem across the country. Sixty percent of middle schoolers and 70 percent of high schoolers do not get the recommended amount of sleep.
That has potentially damaging effects on their health and learning and Ash says that could be costly.
"The cost of sleep loss is astronomical. It's costing billions of dollars," Ash says. "Poor academic performance, absenteeism at school. And federally funded dollars are attached to the absenteeism rate. So if kids are not showing up in school, they're gonna get less dollars."
Thanks for reading CBS NEWS.
Create your free account or log in
for more features.