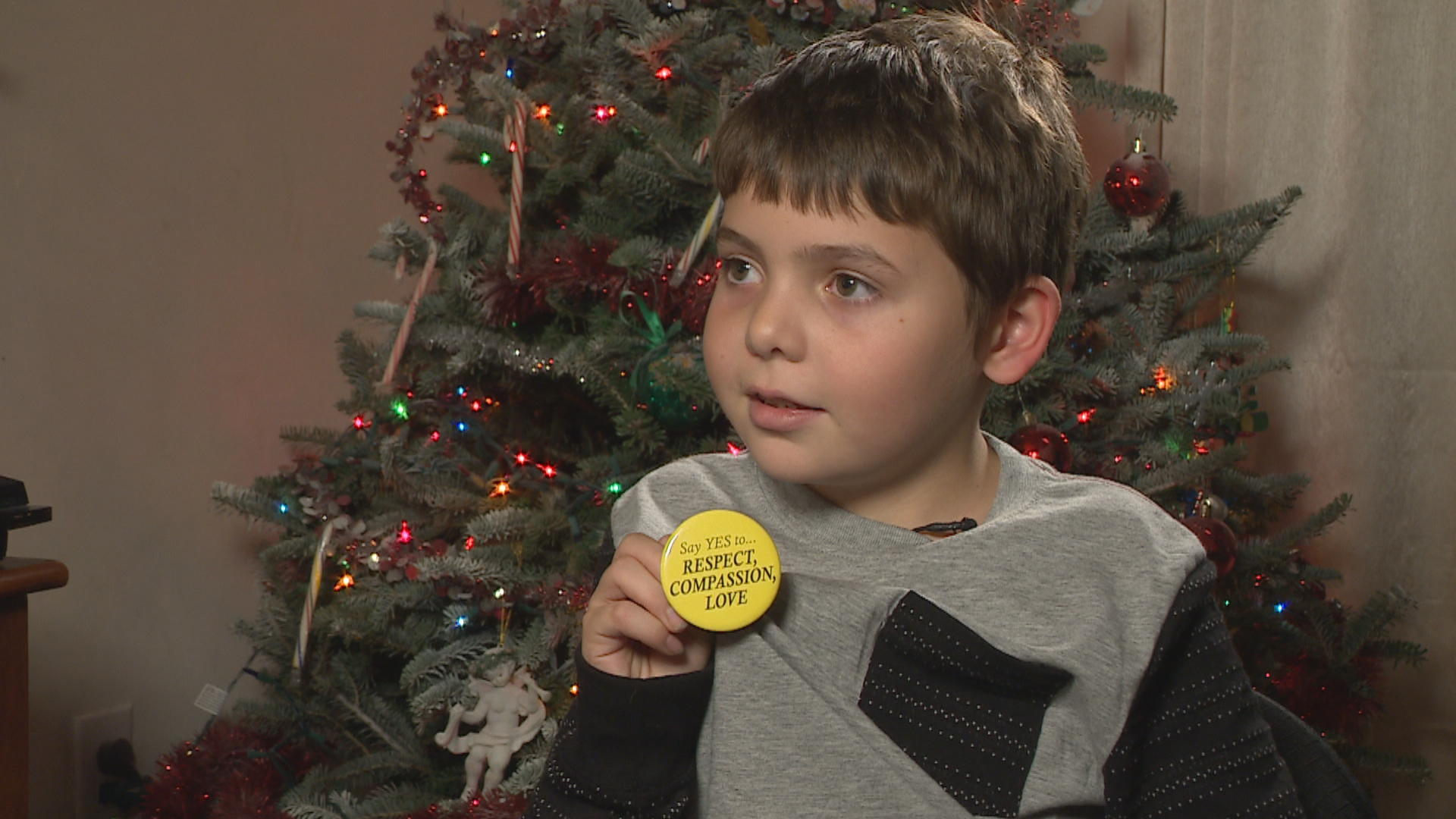 Boy Scouts' ban of 8-year-old transgender boy stirs debate
The Boy Scouts of America is facing tough questions after banning a child over his gender identity. Joe Maldonado, 8, who was born a girl and now identifies as a boy, was removed from his New Jersey Cub Scout troop. Joe's family says parents of other children had complained.
Joe's mother, Kristie Maldonado, says the organization already knew her son was transgender when she signed him up for the Cub Scouts, reports CBS News correspondent Errol Barnett. But now, the Boy Scouts of America, which is no stranger to controversy when it comes to membership rights, is telling them he's not welcome.
"As a parent, how do you know that you don't just have a girl who is a tomboy, and that it's a transgender issue?" Barnett asked his mother.
"I took a couple years; I didn't realize it," Maldonado said.
Joe was born Jodi, but has been identifying as a boy for over a year.
"Why did you want to join the Boy Scouts?" Barnett asked Joe.
"Because all of my favorite friends were there," Joe responded.
Joe was part of Cub Scout Pack 87 in New Jersey, but was recently removed over his legal gender, which is female.
"They knew full well he was not born a boy?" Barnett asked.
"They all know Joe as when he was Jodi," Maldonado said.
In a statement, the Boy Scouts of America defended its actions, saying in part, "No youth may be removed from any of our programs on the basis of his or her sexual orientation," but adding, "Gender identity isn't related to sexual orientation."
In recent years, the Boy Scouts have reversed bans on gay scouts and scout leaders. But this incident could spark a new debate.
Joe's mom says the messages of support she's received from the around the world have been overwhelming.
"I'm a scout leader here in the U.K., and would love him to be a member of our troop," one mother wrote to her.
"How does it feel to receive that kind of support from another scout group in another country?" Barnett asked Maldonado.
"It's beautiful, it's beautiful," Maldonado said.
The Boy Scouts of America says its programs are for those who are identified as boys on their birth certificates. The organization told CBS News it offered the family alternative, co-ed programs for Joe, but Maldonado told us she's not interested and instead wants an apology for her son.
Thanks for reading CBS NEWS.
Create your free account or log in
for more features.