Ahead Of Harvey, South Texas Hospital Evacuating NICU Babies
FORT WORTH (CBSDFW.COM) - Driscoll Children's Hospital in Corpus Christi is evacuating ten of its sickest and smallest patients tonight out of Hurricane Harvey's path.
They're moving the babies from their neonatal intensive care unit to the NICU at Cook Children's Hospital in Fort Worth.
Media relations specialist, Kim Griffith said they expect all the babies to arrive at Meacham Airport by 6 a.m. Friday morning.
Parents are understandable relieved as South Texas hunkers down and prepares for the storm.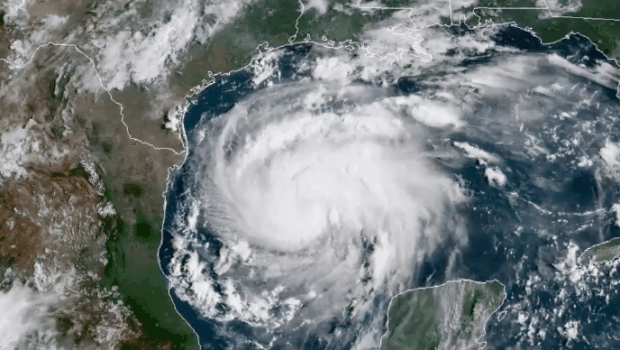 Hurricane Harvey off the coast of Texas on the afternoon of Thu., Aug. 24, 2017. (GIF courtesy of: NOAA)
The National Hurricane Center said Hurricane Harvey has winds with speeds of up to 80 miles per hour. Harvey is rapidly strengthening and is forecast to become a Category 3 hurricane with winds of at least 111 mph by the time it hits the middle Texas coast late Friday or early Saturday.
The storm is churning off to the north/northwest and is on track to make landfall by very early Saturday morning, somewhere in the Corpus Christi area.
Harvey will then slowly wander around the coast throughout the entire coming weekend before moving east toward Louisiana by Tuesday or Wednesday of next week.
A few impacts to consider with Harvey:
Hurricane-force wind gusts along the coast from Corpus Christi to Victoria and Port Lavaca (80-100 mph winds)
Storm surge along a good portion of the Texas coast of 4-8 feet
Widespread heavy rainfall across southeast Texas, 10-15 inches with some spots of more than 25 inches
At this time, it appears as though most if not all of the rain will stay south of the DFW area. The southern counties of North Texas may see 2-4 inches of rain (Palestine, Fairfield, Corsicana), but that will pale in comparison to the coast. If Harvey drifts a little farther north, there could be more rain closer to the metroplex, but that solution is not seen as likely.
Thanks for reading CBS NEWS.
Create your free account or log in
for more features.