The Origins of National Arab American Heritage Month, Ties to Detroit
Southfield (CW50) - The Arab America Foundation (AAF) is a non-profit educational and cultural organization established in 2019. Prior to its nationally known title of Arab America, it was known as Arab Detroit, an organization founded by Warren David and his wife Amal David. The mission of Arab Detroit was to promote the Arab heritage, educate Americans about the Arab identity, and to empower and connect Arab Americans with each other and with diverse organizations in Detroit. Though its roots were tied to Detroit, it was always David's hope to take the organization national. In 2019, that dream came true.
The need that was greatest in the Arab American community has always been the misconception, negative image, and heightened hate crimes directed against Arab Americans in the U.S. throughout the last several decades. There was a sense of urgency within the community to build a systematic and comprehensive campaign to celebrate the Arab heritage. Therefore, in 2017, Warren and Amal David campaigned for National Arab American Heritage Month to be nationally recognized. On April 19, 2021, President Joe Biden issued the first federal recognition of Arab American Heritage Month (NAAHM), designating the month of April to the cause. A bill is still held up in the House of Representatives to nationally recognize the month, but President Biden's recognition on the federal level and the recognition by several state governments is a step in the right direction.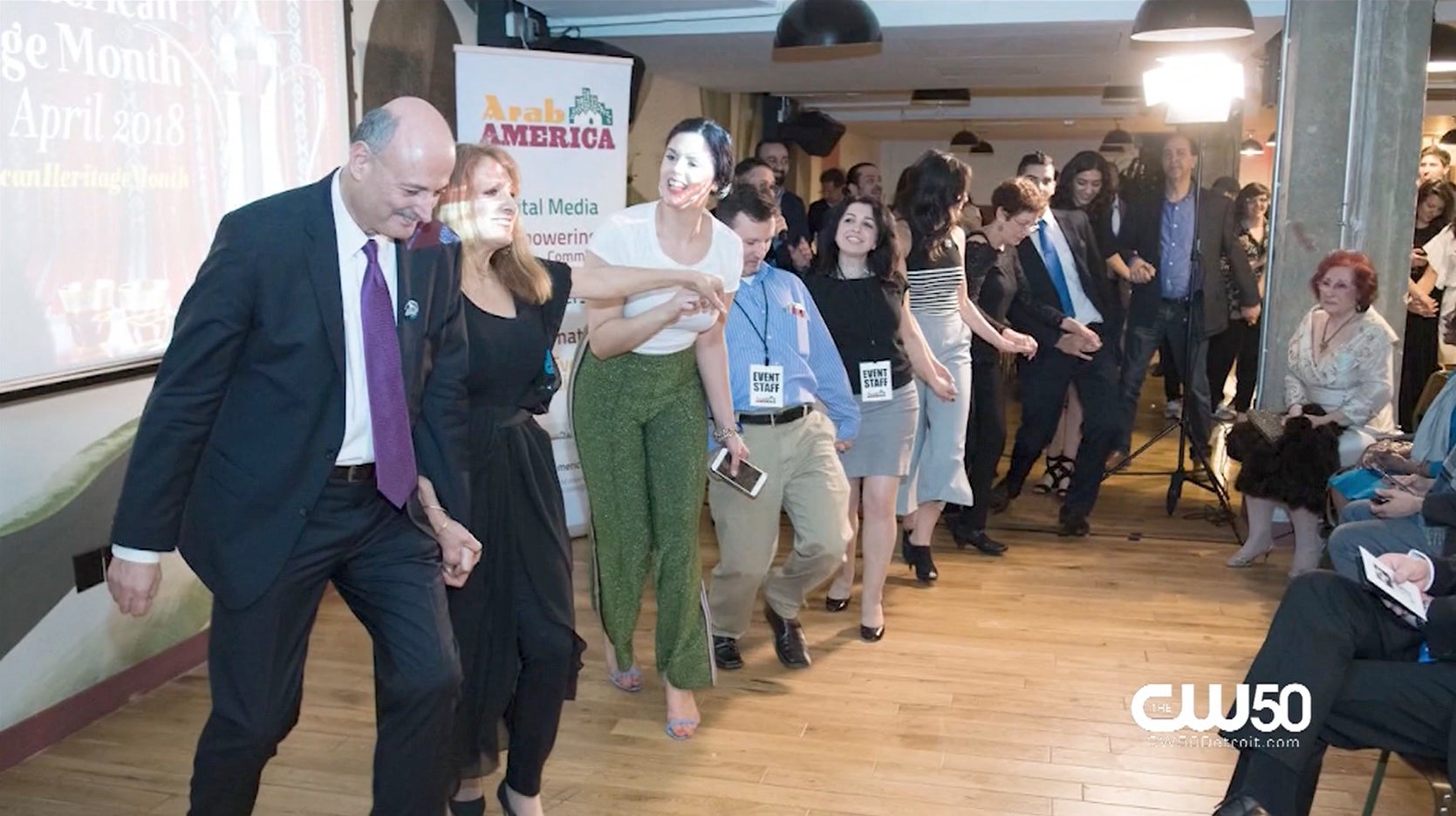 The Arab America Foundation continues its work to educate the U.S. population on the culture, history, and heritage of the Arab American people. AAF provides educational materials such as the Educational Curriculum Kit which details the history, religion, culture, contributions and issues of Arab Americans to institutions throughout the U.S. In addition, a resource guide is available online for teachers and parents throughout the year.
The organization also maintains a grass-roots network to present diversity training about Arab Americans to school districts, libraries, municipalities, law enforcement, county, and state governments.
Warren David, President of Arab America, and Amal David, Director of Community Engagement for Arab America, join Jackie Paige on Community Connect to discuss their ties to Detroit and campaign to get Arab American Heritage Month nationally recognized.
Learn more are ArabAmericaFoundation.org
Watch Community Connect, Sunday at 7am on CW50
Thanks for reading CBS NEWS.
Create your free account or log in
for more features.