Detroit Recovery Project - Supporting the Recovery of Drug, Alcohol Addicts in the Community
Southfield (CW50) - At the start of the new year, a lot of people like to focus on their own health. But the health of others in our community and our families can be just as important, and organizations like Detroit Recovery Project make sure these people are not forgotten.
Detroit Recovery Project is a private non-profit corporation dedicated to supporting recovery which strengthens, rebuilds, and empowers individuals, families and communities who are experiencing co-occurring mental illness, and substance use disorders. Receiving its nonprofit status in July of 2005, Detroit Recovery Project leveraged existing partnerships throughout the City, State and Federal government to develop a comprehensive menu of substance abuse prevention, treatment and recovery services to individuals exiting substance abuse treatment and providing resources to individuals in long-term recovery.
DRP's recovery support services include the following:
Instrumental Support (assisting with completing forms, setting and completing goals)
Informational Support (Providing you with needed information and referrals)
Emotional Support
Social Support
Each program is peer led, peer driven and peer ran and range from Life Skills workshops, to GED education and weekly Support Groups.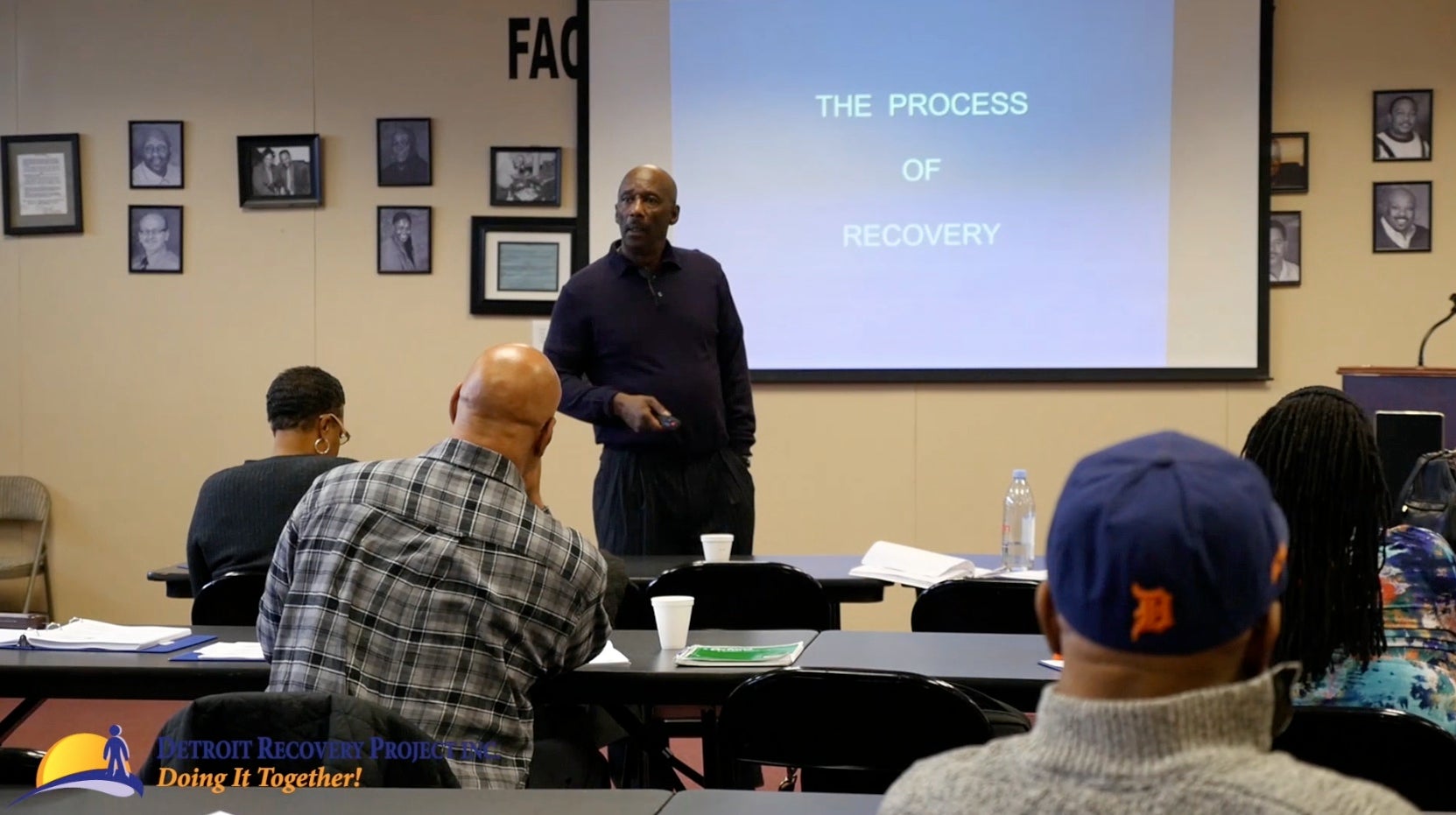 Not only is DRP in the field of recovery, but prevention as well. These prevention methods provided include
HIV Testing
HIV Linkage to Care
HCV Testing
HCV Linkage to Care
Detroit Rising Coalition
DRP Outreach Street Team
Syringe Services
Linkage to medications for opioid use disorder (MOUD)
Assistance with accessing detox and inpatient care
Emergency room response
Basic medical care
Andre Johnson, President and CEO of Detroit Recovery Project, joins Jackie Paige on Community Connect to talk about the various resources DRP offers in the fields of prevention and recovery when it comes to drug and alcohol use.
Learn more at Recovery4Detroit.com
Watch Community Connect, Saturday at 7am on CW50
Thanks for reading CBS NEWS.
Create your free account or log in
for more features.