The Flash S.6 E.18 'Pay the Piper' Episode Recap
Welcome to the eighteenth installment of the Flashback. This week's episode uses situations from the past to generate current solutions.
The Speed of Sound
Joe draws a gun on Barry because he wasn't expecting any visitors in Witness Protection. Barry collapses in Joe's arms and tells him about Iris's copy shattering and expresses doubt about saving Iris.
Barry [then] makes way to Star Labs and informs team Flash of Eva's doings. Cisco doesn't take the news well and yells in frustration at their lack of planning. Upon seeing Barry's Speed gauge flash red, Cecile diverts attention and the rest of the team chooses tasks/roles then disperses. Feeling useless, Barry decides not to take any particular role.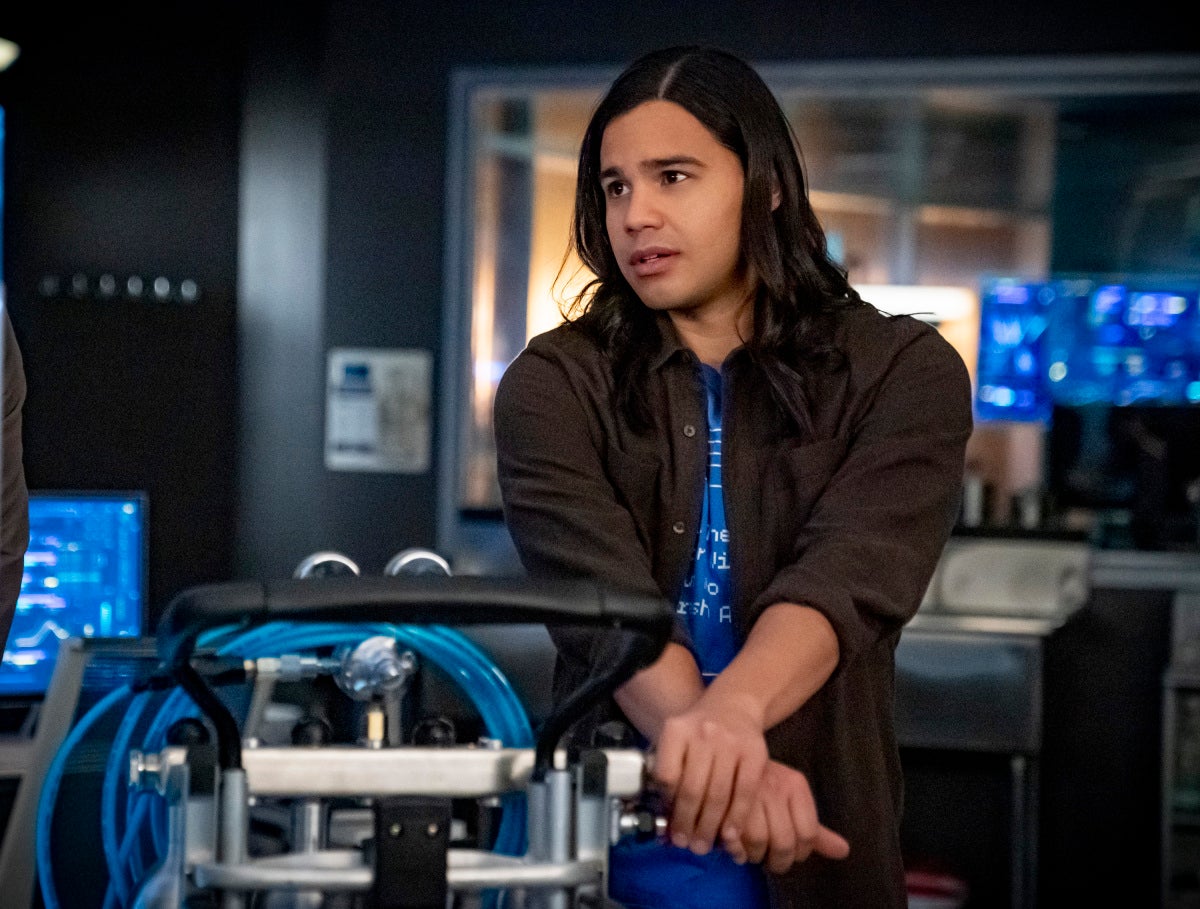 Confused with her current role, Allegra approaches Barry in the speed lab for a conversation. Godspeed zooms in and begins siphoning Barry's speed until Nash Wells chases him away with a gun.
Team Flash reconvenes and begins bickering amongst themselves. Tensions erupt, but cooler heads prevail to determine that Godspeed is channeling vibrations and seeks additional speed. Barry suggests they enlist Hartley Rathaway for help, but Cisco warns that Hartley [likely] won't help because Barry wounded his right-hand man.
Barry visits Hartley and is attacked immediately. Hartley follows up for a second strike, but Barry grabs his attention by saying they can help his friend Roderick. Ultimately, Nash Wells and Barry persuade Hartley to help IF they can stabilize Roderick.
Roderick arrives from ARGUS in a glass-like coffin. Wells and Allegra begin administering a treatment of helium combined with ultraviolet, but the treatment fails, so Hartley storms out vowing to never help the team again.
Godspeed arrives, yet again, and threatens to wreak havoc on the city if Barry doesn't feed him velocity within one hour. Nash Wells tells Barry they can stabilize Roderick with a stronger bonding agent, but Barry declines to help brainstorm because he is busy calculating an artificial speed force. In spite, Nash begins erasing Barry's calculations and blames him for Joe and Iris' absences.
Accepting responsibility propels Barry to talk to Harley. Hartley feels responsible for putting Roderick, his boyfriend, in harm's way. Meanwhile, a massive energy wave at Iron Heights reveals that Godspeed siphoned the speed of 4 speedsters. He then takes to the news and tells Barry that an innocent citizen will be sacrificed every 60 seconds if he doesn't give him Velocity. Barry arrives and challenges Godspeed to a chase for Velocity. Barry's speed fails as he tries to run up a building, so Hartley is forced to save him. Hartley and Barry quickly team up to re-create the circumstances that destabilized Roderick hoping that it would do the same against Godspeed. Upon apprehending Godspeed, it is determined that charged sound is the binding agent necessary to stabilize Roderick.
Mental Dissonance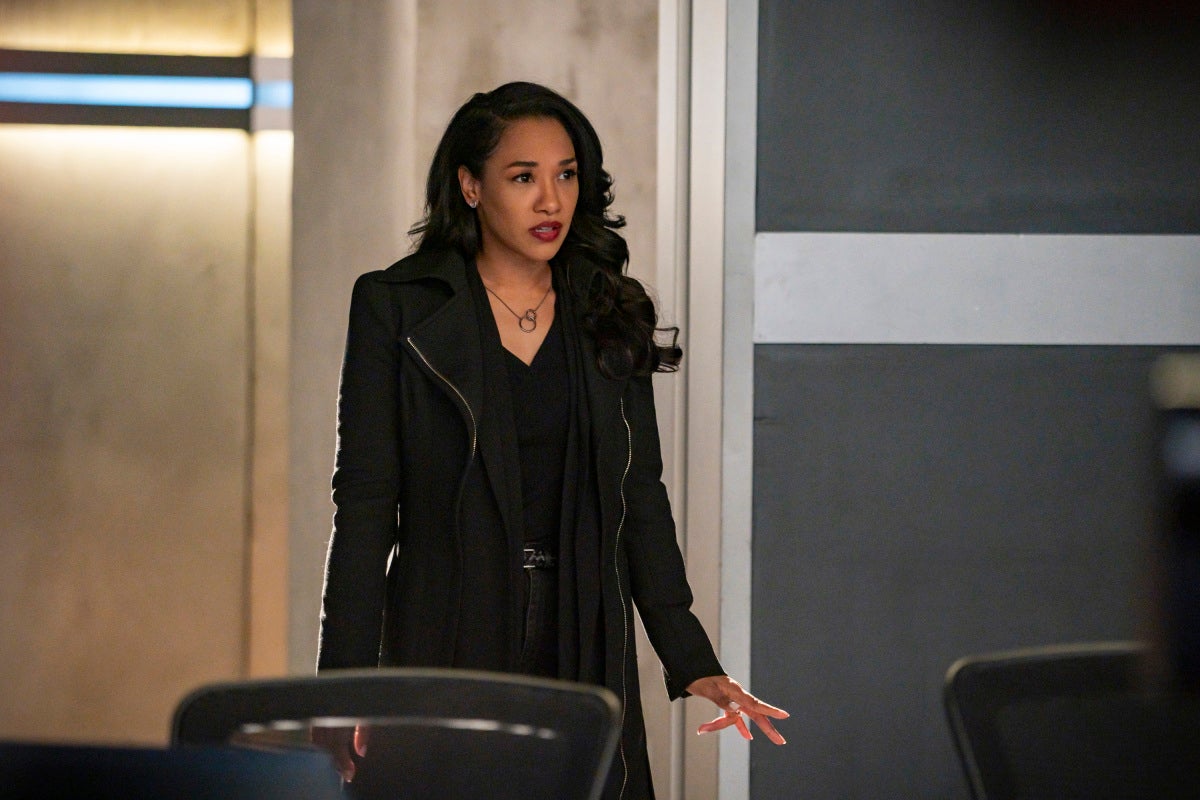 While still trapped in the Mirrorverse Iris records a video for Barry in case neuro dissonance keeps affecting her memory or she cant be found. A little while later, Iris finds Camilla in the Mirrorverse and quickly explains Eva's trap. Nero dissonance begins plaguing Iris as truth relaying images becomes clear, so she panics and retreats in fear.
Cisco melts down in frustration while working on a project, so Cecile tells him to trust and believe that Camilla can take care of herself. He admits that Camila [usually] bolsters his confidence and he's suffering an identity crisis without Vibe. This sets a segway for Camila to motivate Iris to escape by [hopefully] finding Chief Singh's Mirrorverse copy.
Dib-ploma
Frost sends Ralph an urgent message requesting he arrives immediately. There is no emergency, but Frost [simply] wanted to thank him for consistently life coaching. Ralph digs a little deeper to determine that Frost is afraid of meeting Caitlin's mother for treatment because she isn't an original/valuable member of Team Flash.
Ralph returns to bring Frost a diploma and coax her into visiting Caitlin's mother. Frost admits that her real fear is that Caitlin's mother will see her for her true [evil] self.
Wrapping Up
After thanking Barry for restoring his world, Hartley tells Barry he can meet the same fortune if he actually believes it can happen. As a result, Barry summons team Flash to rally them behind the cause of reclaiming those trapped in the Mirrorverse.
Cisco steps forward to say that he needs a piece that can be found in Atlantis.
Eva awakens and emerges from a containment cell valuing to get rid of because of Carver.
According to the next week's preview, the stage is set for the finale of season 6. If this is true, this season is about 3 episodes shorter than usual. Nevertheless, buckle your seatbelts and be sure to tune in to Atlanta's CW next Tuesday for an exciting conclusion.
-Taylor Gibson
Thanks for reading CBS NEWS.
Create your free account or log in
for more features.